Conte in race for top four
Last updated: April 5, 2018 by Leon Marshal
Whilst the Premier League title's destination is no secret, the race for the top four behind City which gives European football, is far from over. With trigger-happy boss Roman Abramovich in charge at Chelsea, could manager Conte survive failing to qualify for Europe? We assess Chelsea and Conte's chances of taking a European spot.
It's fair to say that Chelsea have had a disappointing season compared to the stellar season they enjoyed last year which saw them clinch the Premier League title. They are now sitting 5th in the table and are left chasing a Champions League spot or even a consolation prize of a place in the Europa League.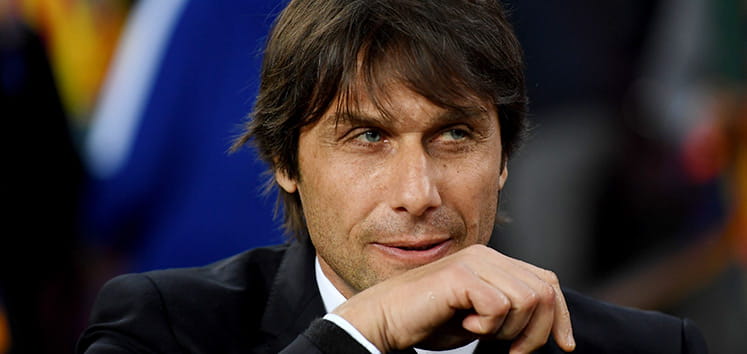 What a difference a year makes! Chelsea won the premier league last season with a record 30 wins, breaking their previous record set by Mourinho's team in 2004-05 and 2005-2006 season having 29 wins in 38 league matches. This season they have gathered only 19 wins from 31 matches with just seven games left to play.
The top four teams automatically qualify for the group stages of next year's Champions League. This is a change from previous years as the team finishing in fourth used to have to take part in a qualifying round.
The four main contenders for the three remaining Champions League spots are Chelsea and Tottenham, with Manchester United and Liverpool currently sitting in the number two and three spots respectively. Arsenal, who for several years have been accustomed to the number four position sit a distance sixth, thirteen points behind Spurs. Chelsea is currently on the Europa League spot and is 8 points adrift of number four.
And while the gap between Manchester United in second and Spurs in fourth is only four points, the fact Chelsea have to face Liverpool in their penultimate game of the season means that game could well be a Champions League decider for Chelsea.
Ali dents Chelsea's Champions League chances
The blues lost to Tottenham Hotspurs over the weekend in a must-win match that would have closed the gap between the two teams to just two points. Alvaro Morata opened the scoring early in the game from a Victor Moses cross but it was Spurs who lit up the match with an outstanding Erickson wonder goal with an electric shot from outside the box for the equaliser. England international Delle Alli struck twice in just four minutes to give Tottenham their first win at Stanford Bridge in 28 years.
Is the number 4 spot a realistic hope for Chelsea?
As one of the great legends of football used to say, football's a funny old game and anything can happen. Chelsea are a very talented club filled with superstars, a reputable coach and an owner with very deep pockets. They can turn their fortunes around if they maximise on the good players they possess and do well in their remaining upcoming fixtures that are as follows: West ham (home), Southampton (away), Burnley (away), Huddersfield (home), Swansea (away), Liverpool (home) Newcastle (away).
They have already faced almost all of their biggest rivals, the remaining fixtures should at least on paper be winnable except for perhaps the Liverpool game, who they play at home. Chelsea has no new injuries to worry about as we enter the final phase of the league campaign. Eden Hazard and Willian are currently on their best form and with the return of Alvaro Morata, they have the creativity and goal scoring threat to challenge. The support players are in place too, they signed Oliver Giroud from Arsenal who is a great aerial threat and a prolific goal scorer coming from the bench.
Tottenham are seen by many as the team Chelsea are most likely to overtake. Despite beating Chelsea, Tottenham are famous for their wobbles as the season draws to a close. So realistically Chelsea would need to win all their remaining matches and hope Tottenham slip up and lose three of their remaining seven. Spurs have a relatively tough schedule as they have yet to face tough opposition such as Manchester City, Leicester City as well as Manchester United in the FA Cup semi-finals.
Where is it going wrong for Chelsea?
This season Chelsea seem to be a club in disarray and much of that discord seems to come from the manager Antonio Conte. Conte has aired his agony on the club's transfers policy saying that the club goes about its transfer business without his involvement and not a day goes past that Conte has not been linked with a move at the end of the season.
There is already alleged interest from the Italian FA who have been in contact with the Chelsea coach to help rebuild the Azzurri giants who failed to secure a world cup ticket to Russia. There has also been reputed interest from France giants Paris Saint Germain and Italian old dogs Internationale.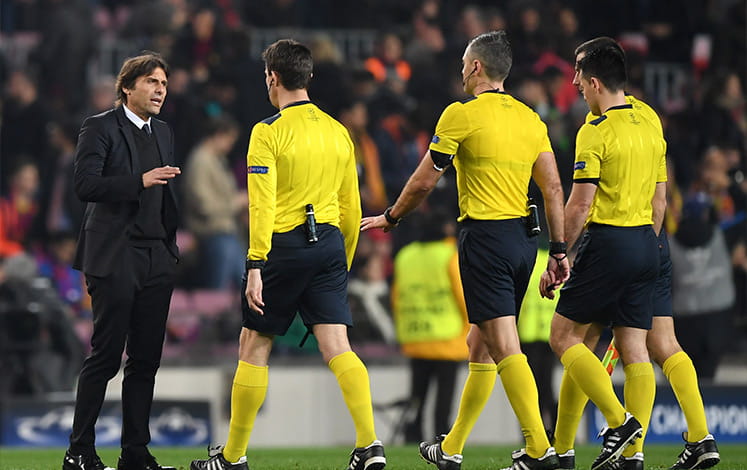 If Chelsea fails to enter the Champions League, they will face a tougher battle trying to replace their current coach who currently seems to be on his way out. The financial hit of failing to secure top-flight European football will be huge and Chelsea could well struggle to keep hold of their top stars.
Chelsea's struggles could also be down to the releasing of pivotal players. In their title-winning campaign, Diego Costa was Chelsea's top scorer in the league with 20 goals but after a big fallout with the club, he was sold to Atletico Madrid. David Luiz was the heart of the Chelsea defence in last season winning campaign, the defender had a 76% tackling success rate and managed to lead the backline to 16 clean sheets and this is even before mentioning the phenomenal Nemanja Matić.
The defending champions face a tough phase, Antonio Conte was the architect of the 3-5-2 formation that saw almost all teams copy to build a stronger defensive line last year, this year he seems to have been made the pantomime villain.
The last word should perhaps go to the bookies, rarely are they wrong and they see Chelsea missing out. They have Manchester United as second favourites to take a top 4 finish @1/100, Tottenham and Liverpool both come next at odds of @1/33. Chelsea are priced at 10/1 and Arsenal way back @100/1.