Formula 1: Chinese Grand Prix – Your Complete Betting Guide
Last updated: April 15, 2016 by Leon Marshal
The Grand Prix season arrives in Shanghai for the third race on the calendar – and it's been a thrilling start to the new campaign. Mercedes driver Nico Rosberg has claimed two victories in Australia and Bahrain, and the rest of the field are already plotting ways to stop the German.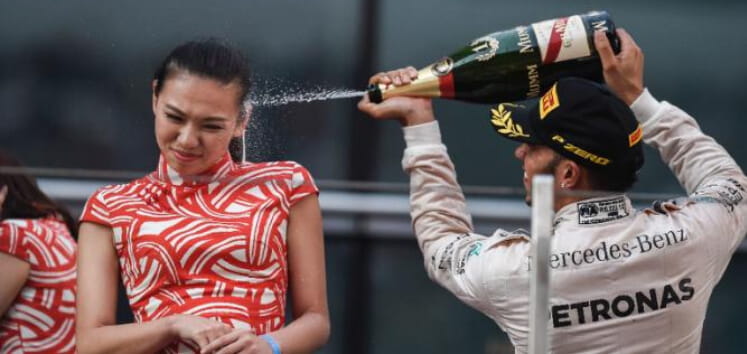 There are a multitude of betting options for the race, for which reigning champ Lewis Hamilton has an enviable qualifying record, with five pole positions to his name including the previous three. In this guide, we will take you through all the best bets available on Sunday's Shanghai showdown.
By Leon Marshal Share this Article: . t
The race – An Overview
From the desert of Bahrain, Formula One heads to the industrial sprawl of Shanghai for the third round of the world championship, and another track which first appeared on the calendar in 2004. Lewis Hamilton has dominated the Chinese Grand Prix in recent seasons, claiming four victories in 2008, 2011, 2014 and 2015, but he doesn't go into the race as favourite, with teammate and rival Nico Rosberg setting the early season pace. Two long straights with the inevitable DRS zones present opportunities for overtaking, so the Chinese Grand Prix always guarantees high-speed entertainment.
The season so far
The season is only two races in, but so far it's all been about Mercedes and Nico Rosberg. Two wins for the man who was beaten to the world title in an often bitter campaign with Lewis Hamilton last year, and he looks a strong bet to win a third – which would be his sixth in a row stretching back to last season – and lengthen his lead in the drivers' championship.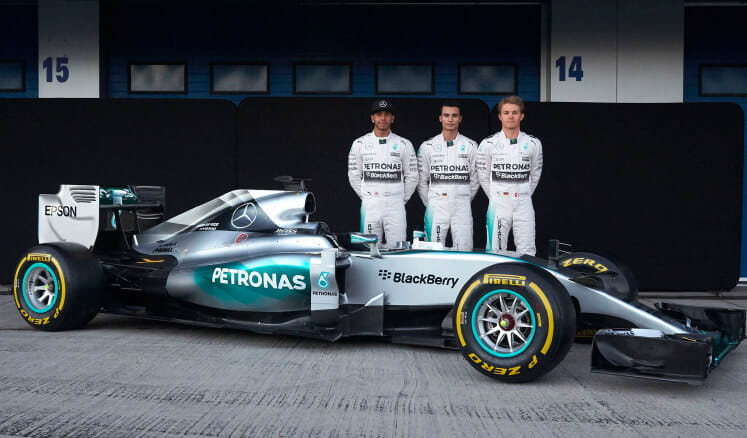 The major talking point of the season so far has been the minor injuries sustained by Fernando Alonso in a dramatic crash on the opening weekend of the season in Australia. The Spaniard was lucky to walk away from the accident with only and broken rib and some cuts and bruises, and is in line to return in China after sitting out Bahrain.
While Mercedes have set the pace on raceday, Ferrari and Red Bull are mounting strong challenges, with Kimi Raikkonen and Sebastian Vettel proving they have the speed to trouble Mercedes in Shanghai with the fastest times in Friday's second practice.
Hamilton has suffered technical setbacks this campaign, but is still in the mix with two podium finishes to his name already. His Shanghai pedigree makes him a smart bet to be top of the pile again on Sunday, even despite his penalty.
What makes the Chinese Grand Prix different?
The Shanghai International Circuit is a very different proposition to the previous race in Bahrain, with longer corners which place the tyres under greater strain.
The front-left tyre takes the biggest pounding, especially in turns one/two/three and twelve/thirteen. Two long straights with the inevitable DRS zones present opportunities for overtaking and the back straight leading to the turn 14 hairpin is one of the longest of the season.
Yet despite this, drivers are at full throttle for less time than at almost every other circuit. This makes the track less demanding in terms of fuel consumption and brake wear. The cars pass beneath a vast grandstand as they accelerate towards turn one, which is one of the quickest opening turns of the season.
"Turns one, two and three are like one big corner," explains Daniel Ricciardo, "really long and uphill, and this makes it really tough on the front-left tyre – it's one of the toughest circuits for that"
"It's a tricky corner because it's easy to go in too hot, especially during qualifying," says Nico Hulkenberg, "and it's a corner that eats your tyres."
"In fact, looking after the tyres is always hard work because turn 13 is another long right-hander that takes even more life out of them. The rest of the lap has a bit of everything from low-speed to high-speed, which makes it challenging to find a balanced set-up."
Who is the driver to beat?
Lewis Hamilton's penalty means Nico Rosberg has the strongest chance of claiming what would be his sixth victory in a row. The German has been ruthless in taking advantage of problems experienced by his rivals, and now has a 17-point lead over Hamilton.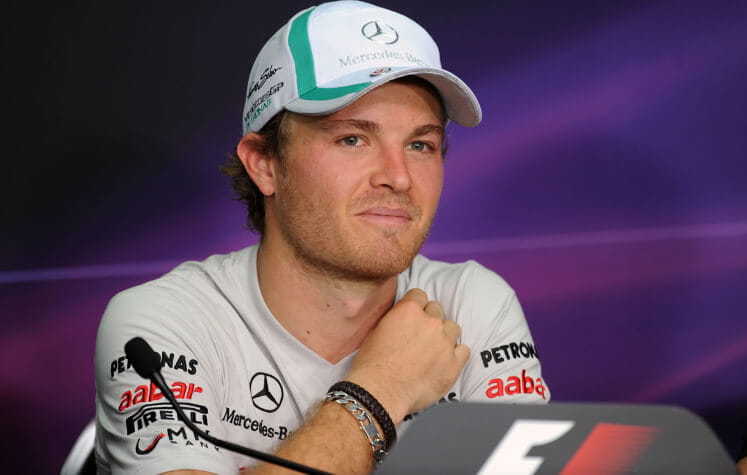 Hamilton drove impressively in Bahrain to move back through the field with bodywork damage that will have cost him aerodynamic downforce, but ended up 19 seconds adrift of second-placed Raikkonen.
The champion's two poor starts in the first two races have effectively handed title rival Rosberg two victories, but it's coming back from adversity where Hamilton excels, and how he won his second championship in 2014 so beguilingly.
For that reason, Hamilton remains the driver to beat over the course of the season and, even despite his penalty, should at least end up on the podium for a third straight race. But given the explosive start to the season by Rosberg, the German is the man everyone will have their eye on.
Which constructor has performed best?
Mercedes clearly have the advantage over their rivals and are odds-on to be celebrating a third consecutive constructors' championship later this year.
But unlike last year when no other team stood a chance of threatening their dominance, Ferrari are closing the gap on Mercedes and both Kimi Raikkonen and Sebastian Vettel stand a good chance of challenging Rosberg and Hamilton into the latter stages of the season.
However, there remains a gulf between Mercedes and the rest and this has led four-time champion Vettel to come out and call for greater equality in F1.
"I think if there was more equality between the teams we would also have better racing," Vettel said when asked how he would improve the sport. "Obviously there's been a lot of talk about what to do, we've had the example of qualifying and now we're talking about race formats and new regulations. Equally, if we'd find a simple approach to allow all the teams to race very close to each other – I'm not saying all the cars should be the same because that would go against the nature and my understanding of Formula One – a smaller spread of the field would help us to race harder, race more."
The Betting Options and best Odds available
F1 is blessed with many betting markets and punters can bet on a huge range of markets that cover a whole spectrum of eventualities. Obviously there are straightforward bets such as race winner and podium finish, but explore the best betting options available.
What are the best bets?
The most popular market for F1 bettors is the drivers' championship outright, and is an area that can be high in value if you choose an each way bet wisely. Constructors' championship and fastest lap are also big favourites among punters.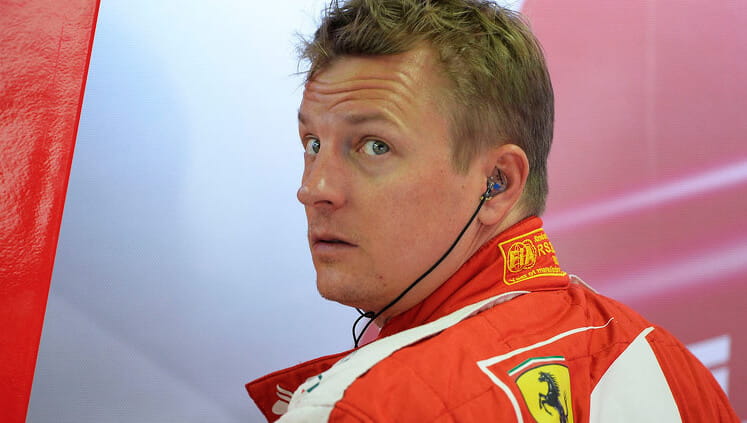 Romain Grosjean to finish in the top six (13/8 with SkyBet)
The Frenchman followed up the sixth-place finish he managed Australia by going one better in Bahrain and heads to Shanghai for the third race of the season brimming with confidence.
It has been a stunning start to life for the Haas team, who currently sit fifth in the constructors' championship in their debut season, ahead of more established teams such as Force India, Toro Rosso and McLaren.
Haas have started their F1 life in incredible fashion with Grosjean taking back-to-back top-six finishes.
With others faltering I can see the Frenchman hitting the field for six and coming home to score another brilliant points haul on a track where he's scored points in three of his previous four starts.
Kevin Magnussen to secure a points finish (8/1 with SkyBet)
Renault have finished 11th in the first two races and have shown an improvement in their engine. Now it may struggle a little on the long back straight in Shanghai, but there's no reason why they can't squeeze into the top 10 and Magnussen is a terrific price to do just that.
Which bookies offer the best odds?
Bet365 tend to have the widest range of F1 bets available, with markets such as winning margin, qualifying winning margin and Not to finish in the top 3, offered exclusively by them.
In terms of the best odds available on the mainstream markets such as outright race winner, Betfair come out on top in the exchanges with Paddy Power, Bwin, Stan James and Sky Bet offering the most enticing odds.
While Rosberg is where the smart money is going, you may fancy putting your money elsewhere with Hamilton 2/1 with Coral to secure an impressive comeback victory. Raikkonen and Vettel are available at 14/1 and 9/2 respectively – both with Sky Bet.