Champions League final 2016: Real Madrid vs Atlético Madrid

All eyes will be on Milan as the biggest game in club football, the Champions League final, arrives in Italy. It will be a repeat of the 2014 final with Real Madrid taking on their noisy neighbours Atletico in what promises to be a mouth-watering contest.
Get up to £50 as a matched free bet! – CLAIM NOW!
---
Head-to-Head and form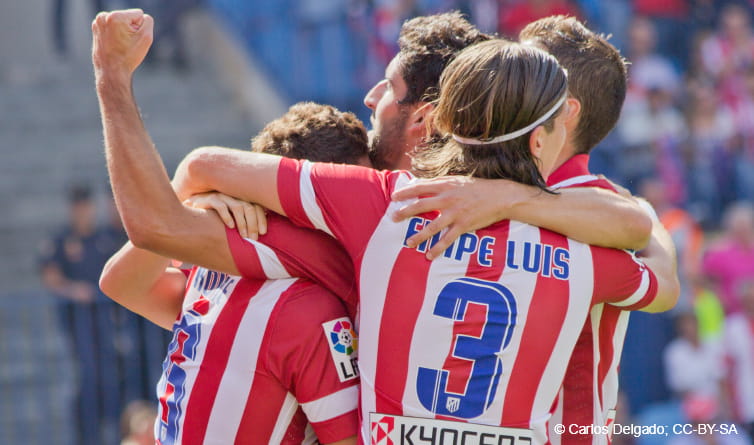 Atletico have won eight of their last 10 games, including a 1-0 win over Bayern Munich in the Champions League semi-finals and a 2-0 win over Barcelona. A slightly concerning fact for Atletico is that two of those losses have come in the past three games, with Simeone's side able to get back on track with a 2-0 win over Celta Vigo on Saturday.
Real Madrid come into the game in imperious form. They've been unstoppable of late, winning their last four games in a row, including a hard-fought 1-0 win over Manchester City in the semi-finals. In fact, City are the only team to deny Real Madrid victory in the past 10 games, with Zidane's side drawing 0-0 at the Etihad Stadium. You have to go back to early April for Real's last defeat, which came in this competition at Wolfsburg, whose 2-0 win was ultimately overturned at the Bernabeu.
These sides are no strangers, particularly in recent times when they have met an extraordinary number of times. In the 2014/15 season alone, there were eight meetings across the Champions League, La Liga, Copa Del Rey and Spanish Super Cup. Of those games, Atletico definitely had the edge, winning four games to Real Madrid's one, with three draws.
This season, Atletico also have the edge having won their most recent clash 1-0 at the Bernabeu and drawing 1-1 at the Vicente Calderon. Indeed, Real Madrid have beaten their city rivals only once in the last 10 meetings since the 2014 Champions League final, although Los Blancos would argue that this victory – a 1-0 win in the Champions League quarter-finals when Javier Hernandez scored a late winner – came in the most important game.
There is little doubt that Atletico hold the edge over Real as far as recent meetings are concerned, but Simeone's struggle to exert their dominance in the biggest competition of all.
LATEST TEAM NEWS

Real Madrid
The biggest blow for Real Madrid going into the final is the news that defender Raphael Varane will miss the game with a hamstring injury sustained in training. The grade two tear means the France international will also miss Euro 2016 in his homeland.
This means Pepe will partner Sergio Ramos in the heart of the Real defence, with Dani Carvajal at right-back and Marcelo completing the back four. There was a scare over the fitness of Cristiano Ronaldo, who limped out of a training session on Monday with a thigh problem, but any fears over the star man were quickly allayed by the man himself.
"Everything is fine," the Portuguese told Real TV. "I had a problem in training, but on Saturday I will be in top form."

Atletico Madrid
Atletico coach Diego Simeone has no injury concerns ahead of Saturday's game, with a full squad of fully fit players to choose from.
---
The myth of Atletico's defensive tactics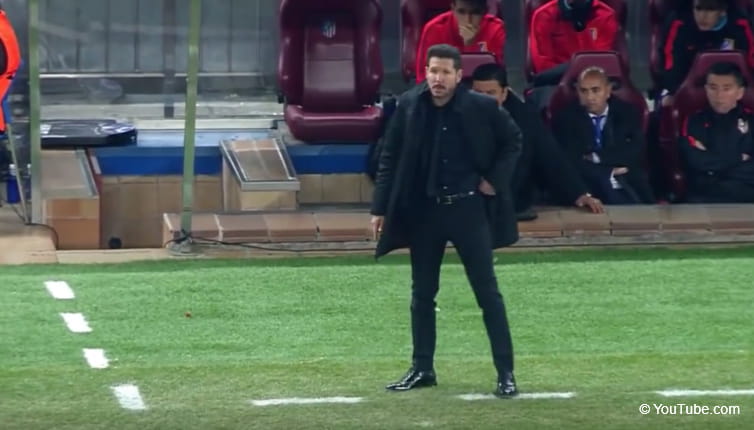 Under Simeone, Atletico are generally considered a defensive team: they play significantly deeper than the majority of top-class European sides, they boast physical, aggressive players who never stop closing down, and they always possess an outstanding defensive record. This season, Atletico conceded just 18 goals in 38 La Liga games, the envy of every side in Europe. In reality, however, Atletico are no longer a particularly defensive side.
Atletico's superb organisation without possession is as much as an attacking tactic as a defensive one, in the same way Barcelona and Spain's possession play acts as a defensive tactic as well as an attacking one. Atletico's attacking game depends upon speed rather than ball control, and therefore Simeone's gameplan is geared towards giving Atletico plenty of space to sprint into. Just because a side sits deep and counter-attacks, it doesn't necessarily mean they're defensive: Atletico throw plenty of men forward into attack.
Since reaching the Champions League final two years ago, Atletico's attacking game has improved significantly and they can now be considered a tremendous all-round attacking force. In Simeone's early days Atletico were a genuinely aggressive team, sometimes spilling over into sheer dirtiness. They've often struggled against Barcelona and Real Madrid when going down to ten, and even nine, men. Since Diego Costa departed for Chelsea, Atletico have become more disciplined, while their ever-improving organisation means they're fouling less frequently.
Simeone has clearly developed a defined approach which has allowed Atletico to punch above their weight, upsetting the odds and defeating traditionally bigger clubs. But not by playing defensive football as many claim, but by playing intelligent football. Bet £10 and get £30 in free bets – CLAIM NOW!
HOW THEY GOT TO THE FINAL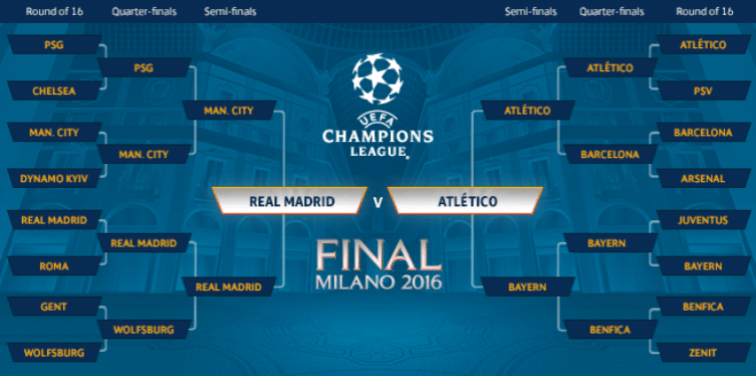 ---
Key battles
Toni Kroos vs Koke
For all of Real Madrid's star quality, it's one of their less fashionable names who is crucial to their chances of winning an 11th European Cup on Saturday.
Toni Kroos had more touches, made more passes and won back possession more times than any other Real player in the 1-0 win over Manchester City in the semi-final, proving to be the beating heart in the centre of Real's midfield.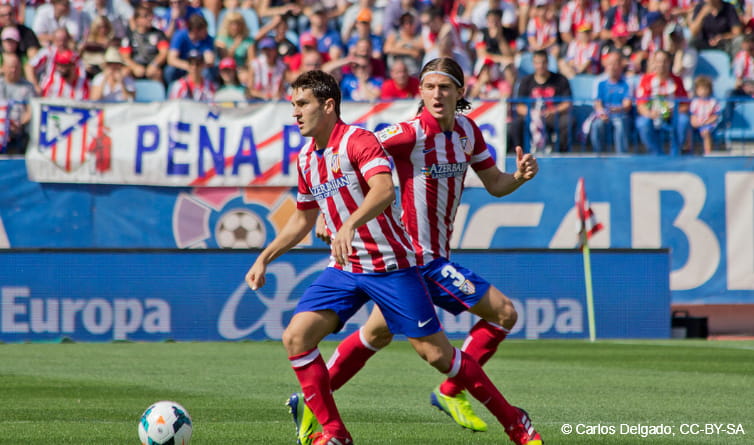 The Germany midfielder may have a more conservative role against Atletico though, as it will be his task to help keep Atletico playmaker Koke quiet. Koke has been in superb form this season and is the vital player in Atletico's strategy to attack quickly and with purpose.
Key to Atletico's 1-0 win at the Bernabeu in March was their ability to press Real Madrid's midfield three of Kroos, Isco and Modric. That day Kroos had an unremarkable game as Koke led an aggressive and high press that reduced the influence of the Real Madrid midfield.
Atletico dominated the game despite having only 31% possession and Diego Simeone will be more than happy if his side can replicate that midfield performance.
Koke has the intelligence and vision to trouble Real Madrid and if Los Blancos are to be champions of Europe again, Kroos will need to get to grips with Koke more effectively than he did in March.
Gareth Bale vs Filipe Luis
Since he recovered from his most recent muscular injury, the Welshman looks as menacing as ever in a Real Madrid shirt. Not only does he look rapid and strong, but his movement with and without the ball carries increasing intent.
The goals have kept coming for Bale in the last month of the season: a few winners in La Liga, plus the deciding one in the semi-final of the Champions League (even though the referee awarded it to Fernando).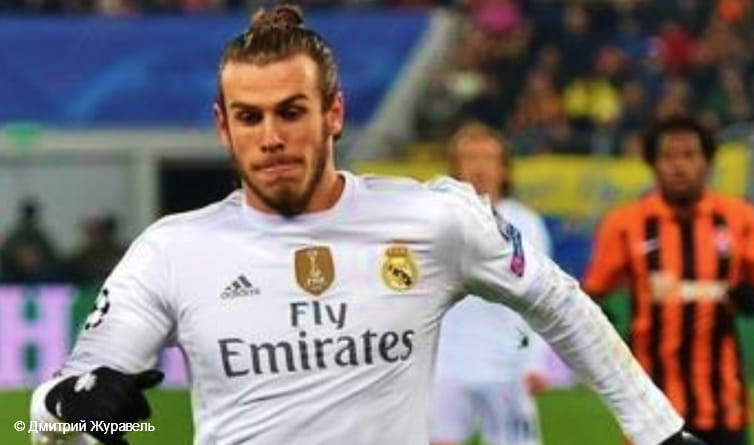 Zinedine Zidane might want Bale to switch sides with Ronaldo a couple of times during the match, but the Welshman will likely spend most of the 90 minutes attacking Atletico's left flank. Luis, a talented player with the ball, is often underrated as a defender but he is not your typical Brazilian full-back, either. He is careful at choosing when to venture forward and offers superb tactical discipline. Hence, Simeone's faith in Luis was illustrated when he brought him back from Chelsea after an unhappy season.
Luis can't match Bale for speed, but Atletico's defensive unit knows well how to limit the Welshman's impact. No free space at the back means no time for Real's midfielders to feed Bale, and plenty of help for Luis whenever Bale gets the ball. The winner of this battle could be crucial.
Cristiano Ronaldo's moment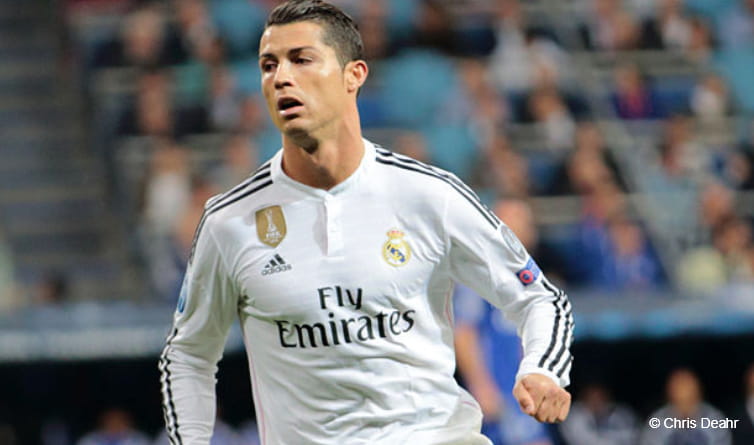 While Real Madrid go into this game looking to end a wretched run of results against their city rivals, the one thing they have in abundance is star quality.
In Cristiano Ronaldo, Los Blancos have someone who can unlock a tight game with a moment of brilliance, and this is something Atletico have to a much lesser extent.
"I don't doubt that I will go down in footballing history," a humble Ronaldo said earlier this month. "Whether people like it or not, the numbers speak for themselves."
Ronaldo will go down in history as one of the greatest players to ever set foot on a football pitch and his sustained goal scoring record – an astounding 260 goals in 236 games for Real Madrid – has made him one of the most feared and respected players ever. Even this season, with some saying he is on the decline, he has scored 51 goals in 47 games. That's the kind of decline any other player would dream of.
However, one Champions League and one La Liga in seven seasons is something of a disappointing return for Ronaldo, who is still waiting for that special moment to define his career. Whether it's a wonder goal in a Champions League final or a particular piece of skill in a showpiece game, Ronaldo is yet to provide a single moment to make future generations remember him for the ages.
What Ronaldo does have is an extraordinary ability to turn games and score crucial goals. He headed the opener for Manchester United in the 2008 Champions League final against Chelsea and scored the winner against Barcelona at Camp Nou only last month.
With every passing summer rumours of Ronaldo's exit – most commonly to Paris Saint-Germain or Manchester United – intensify. His name is a staple of the transfer window gossip column, and yet perhaps for the first time there is credibility to such speculation. It's not unconceivable that Real Madrid might wish to cash in while the chips are still stacked in their favour.
This could well be Ronaldo's last Champions League final for Real and he will know that such opportunities don't along very often. Whether he can seize the moment remains to be seen.
Get up to £50 as a matched free bet! – CLAIM NOW!
TOURNAMENT STATISTICS