Can Sharapova Return to the Top?
Last updated: May 5, 2017 by Leon Marshal
It is rare that the world number 262 should become the focus of intense media coverage in any sport, let alone one as competitive as tennis. This is certainly the case with Russian star, Maria Sharapova, however, as the five-time Grand Slam winner ended her 15-month doping hiatus at the Stuttgart Open.
Despite appearing effortless in reaching the semi-finals in Germany, Sharapova's return has proved controversial with players questioning her right to perform and Andy Murray expressing concerns at the level of attention that the Russian will receive on the tour.
So, can Sharapova return to the top of the woman's game, or will she succumb to the rigours of time, inactivity and distraction?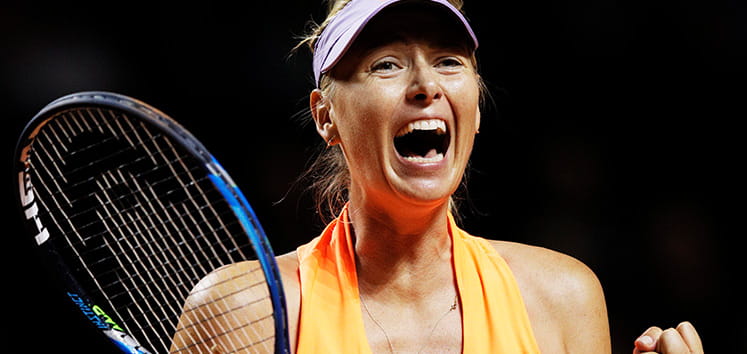 ---
Why is Sharapova's Returning Causing Such a Stir?
The controversy surrounding Sharapova's return should not come as a surprise, particularly given the lack of support that was offered by the wake of her fellow players following her 15-month doping ban. While a few expressed sympathy and accepted that the Russian was not seeking to gain an unfair competitive advantage, most criticised her negligence and suggested that she should not be allowed to return.
Of course, Sharapova's unique quality, beauty and marketing appeal makes her an asset to women's tennis, and this, along with other mitigating factors, ultimately contributed to her making a return. The other concern revolves around the notion of the lowly-ranked Sharapova being offered wild cards to major tournaments and Slams, rather than being forced to enter qualifiers and earn her place back on the main tour.
The issue is Sharapova's ranking, however, which is currently too low to even warrant a place in tournament qualifiers. The organisers at the French Open and Wimbledon want players of Sharapova's pedigree and box office appeal to perform, meaning that offering her a wildcard seems to provide the best solution. While this is arguably unfair, the discretionary and random nature of wildcards and Sharapova's past performances make it hard to contest.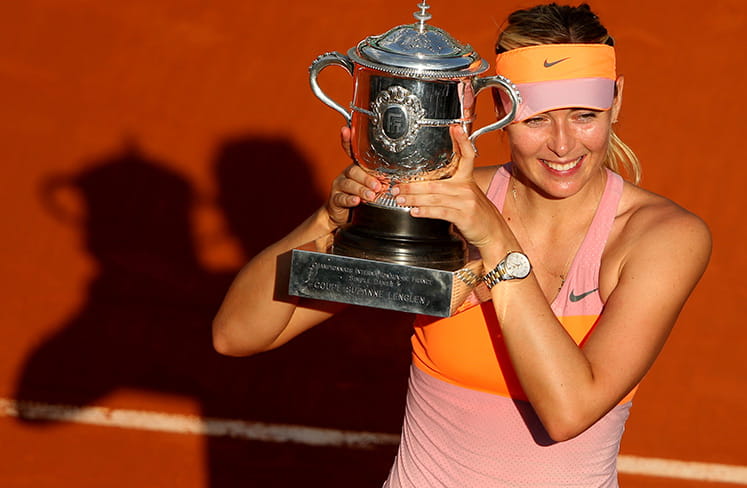 ---
Sharapova's Ascent is a Matter of Time
While Wimbledon officials have claimed that they would be able to handle the media circus that Sharapova would surely attract during qualifiers, they and their French colleagues are likely to award the Russian with a wildcard. This will expedite her rise up the rankings, which is yet another reason why some of her Slam rivals have questioned her favourable treatment since returning.
This type of protectionist thinking is typical of elite level of sport, while it also has a precedent in tennis after the world's top female players overwhelmingly voted against the protection of Monica Seles' ranking while she recovered from being stabbed on-court.
Regardless of this, Sharapova's performance at the Stuttgart Open proved that she has lost none of the fitness or quality during her enforced absence from the game. This means that her return to the top 10 of the women's game is almost inevitable, and it is just a matter of time before she is challenging for major honours once again. Just how fair this is can be debated at length, but it cannot be denied that Sharapova's mere presence enriches the women's game and makes it far more competitive and marketable.