Can Rafa Top Rodger's Grand Slam Haul?
Last updated: September 11, 2017 by Leon Marshal
If have watched the tennis Grand Slams this year, you could be forgiven for thinking that the sport had travelled back in time to the mid or late-noughties.
Not only have Roger Federer (the Australian Open and Wimbledon) and Rafa Nadal (the French and the U.S. Open) shared two Grand Slams between them in 2017, for example, but the 37-year old Venus Williams also managed to reach two major finals and the semis at Flushing Meadows. Given this and the failure of the game's younger players to become true contenders at elite level, there is no doubt that the older generation remain dominant on both the ATP and the WTA tours.
Most eyes have been on Federer and Nadal this season, however, as the two continue to trade slams as with relentless consistency. The Spaniards win in New York leaves him just three behind Federer's haul of 19, but with both still playing can he catch the Swiss maestro?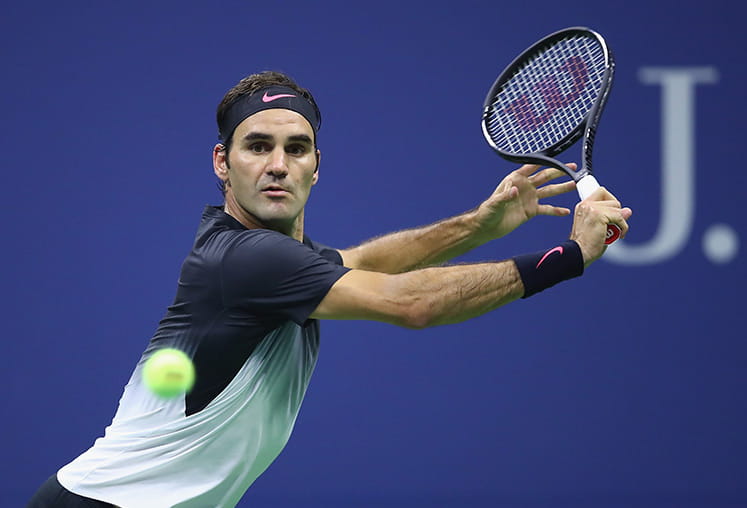 ---
The State of Play: How Many More Slams Can Federer and Nadal Win?
Nadal certainly has time on his side in his bid to overhaul his rival, having only turned 31 in the summer (Federer is now 36). If his fitness holds, it is also reasonable to assume that he will claim one or more further titles at Roland Garros, where he won his 10th French Open title in May and has lost just twice since making his debut in 2005. His performances in reaching the finals of both hard court majors also suggest that he can contend for both the Australian and the U.S. Open in the near-term, making it theoretically possible that he will win more than 19 Grand Slams before he retires.
While logic may suggest that Federer has no more than two years left at the elite level of the game, however, the consistency and aggression that have underpinned his game this year will also boost his longevity in the future. As he also demonstrated when winning Wimbledon without dropping a set (or a bead of sweat, for that matter), his natural game makes him almost unplayable on grass so long as he is fit and healthy. This means that he could easily one or more SW19 titles to his haul, while a prepared Federer would also fancy his chances of winning another major at Flushing Meadows.
So as 2018 approaches, there is no doubt that both have the opportunity and the ability to win several more slams. Much will depend on the precarious fitness of the two, with both having taken extended breaks in 2016 and the hard courts known to take a considerable toll on the indefatigable Nadal. Not only this, but it has yet to be seen how younger contenders like Novak Djokovic and Andy Murray return from injury in 2018, as the resurgence of either would greatly undermine Federer's and Nadal's chances of dominating next year.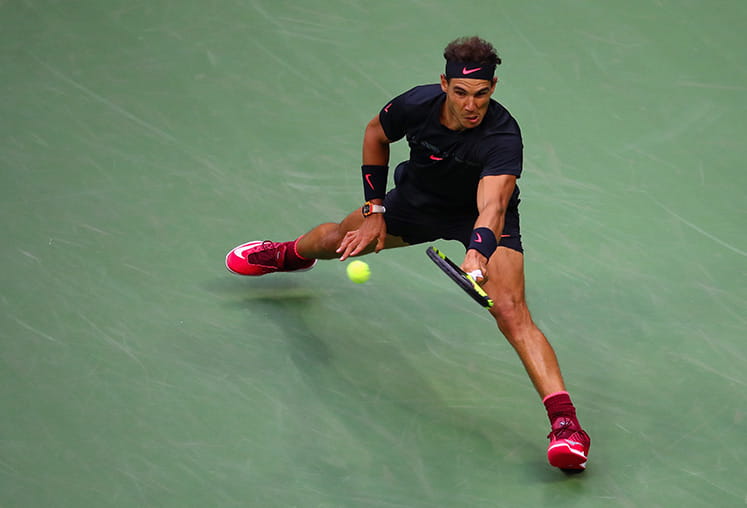 ---
Can Rafa Catch his Rival?
With Federer sat on 19 Grand Slams and Nadal now just three behind with 16, there is no doubt that the Spaniard can catch his famous rival.
The key will ultimately lie with the Swiss stars' longevity and fitness, for as long as he continues to win majors he will remain tantalisingly out of reach to Nadal and any other contender who aspires to catch him.
If Nadal himself can optimise his fitness and remain at the top for another four years, we would back him to overtake Federer. For now, however, it is likely that the Swiss will remain the single most successful male competitor of all-time.