Can Nadal Complete La Decima?
Last updated: June 8, 2017 by Leon Marshal
While Novak Djokovic's straight-set defeat to Austrian Dominic Thiem in the quarter-final of the French Open may not have come as a huge surprise given his recent form, the nature of his defeat offered a fascinating insight into the state of men's tennis at present.
As Djokovic and world number one Andy Murray continue to struggle for consistency, for example, players like Thiem are finally asserting themselves as elite-level operators. At the same time, golden oldies Roger Federer and Rafa Nadal are re-establishing themselves as pre-eminent forces in the sport, with the Spaniard set to follow in the footsteps of his rivals' Australian Open win by claiming a 10th Roland Garros title.
The question that remains is whether Nadal can be beaten, and if anything can stop him from claiming a historic 'La Decima'?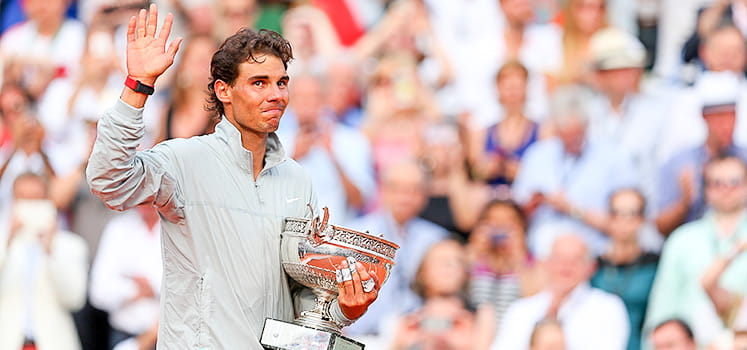 ---
A Foregone Conclusion: Why Nadal looks unstoppable
Nadal has continued his sparkling 2017 form at Roland Garros, having narrowly missed out against Federer in Melbourne back in January. Since then, he has claimed several titles while looking back to his very best on clay, prompting bookmakers to make him odds-on favourite to complete his very own La Decima.
He has certainly looked serene in qualifying for the semi-finals, having not lost a single set so far and rediscovering the powerful, relentless playing style that makes him such a tough proposition on clay. While Djokovic's conqueror Thiem will provide stern opposition in the semis, Nadal is almost certain to reach his 10th final at Roland Garros and compete for a record-breaking Grand Slam haul in front of his adoring fans.
When you also consider that Nadal's quarter-final win against the injured Carreno Busta was his 100th in just 102 matches at the French Open, the scale of the challenges facing his rivals becomes even more apparent.
---
What Are the Obstacles Facing Nadal?
Although it is hard to see any of the remaining players beating Nadal over five sets, it is not impossible. Swiss star, Stan Wawrinka, won the French Open back in 2015, for example, blowing away Novak Djokovic in a brutal display of hitting. On his day, Wawrinka has the game and the power to beat anybody, and he would certainly fancy his chances of pushing Nadal to the limit.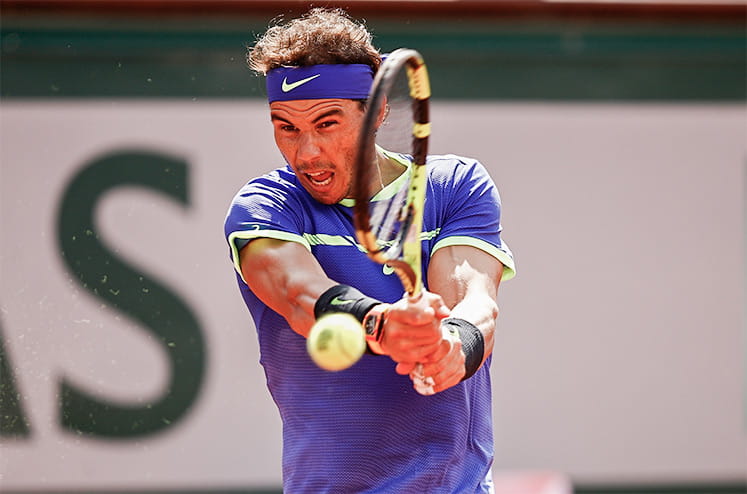 Elsewhere in the draw, the challenge from world number one, Andy Murray, cannot be ignored but his failure to progress beyond the semi-finals in any previous tournament makes him an outside contender at best. Japanese star Ken Nikishori is also capable of challenging for a maiden slam title if he can overcome Murray in the quarters, but he has a clear lack of pedigree in major tournaments.
The Last Word
With these points in mind, perhaps the biggest threat to Nadal's dominance and chances of achieving the La Decima is injury (we would say complacency, but this is not something that has ever troubled the humble Spaniard).
Nadal looks fitter than he has at any stage during the last three years since he claimed his last Grand Slam title by winning the U.S. Open in incredible style in September of 2014. With this in mind, it will take a minor miracle if he is to be denied La Decima and an impressive 15th Grand Slam title overall.