Can Klopp survive at Anfield?
Last updated: October 25, 2017 by Leon Marshal
If there is one team in the EPL that can be described as enigmatic, it is Jurgen Klopp's Liverpool.
Blessed with incredible pace and attacking verve, they occasionally lay waste to their opposition, using boundless energy and counter-pressing to devastating effect. More often than not, however, the Reds flatter to deceive, seemingly unable to unlock well-organised defences and incredibly error prone at the back.
After a 4-1 defeat against Spurs last time out, Klopp's men have won just one of their last eight games in all competitions and currently languish 12 points behind current league leaders Manchester City.
But is the charismatic German really under pressure, and if so can he survive this period?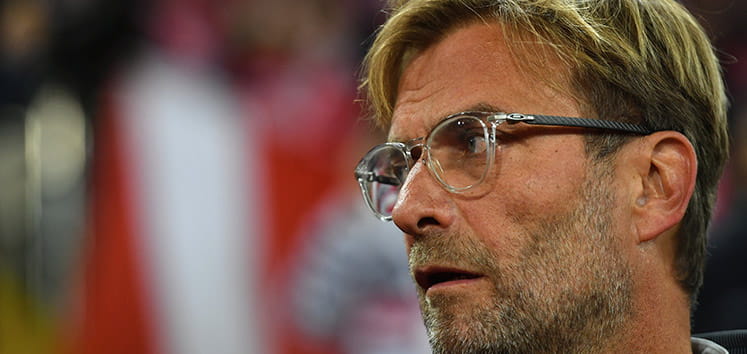 How Spurs laid Liverpool's problems bare
The last week has seen Klopp stripped of his usual positivity, as if he is suddenly aware of his vulnerability and the challenges facing him at Anfield. His team was certainly outclassed at Wembley, with Tottenham able to win at a counter by combining an organised defence with incisive counter-attacking. Most damningly, Spurs were not even made to work hard for their win, as Liverpool's calamitous backline continued to gift their rivals' chances while their own forwards toiled in front of goal.
These problems are part of a now-recurring theme, as Liverpool once again dominated possession without really being able to penetrate Tottenham's strong and disciplined defence. When they did break through, they found Hugo Lloris in exceptional form, with the Frenchman's display highlighting the importance of having a good stopper and the obvious weaknesses of Simon Mignolet and Loris Karius. Although Liverpool were clearly missing the electric and influential Sadio Mane, who seems to offer the Reds a different dimension in attack, their issues run far deeper and will prove difficult to overcome.
As if this was not enough, the sacking of Ronald Koeman as Everton manager will also have resonated in the mind of Klopp, who looks increasingly as though he is under pressure and struggling to reverse his side's fortunes.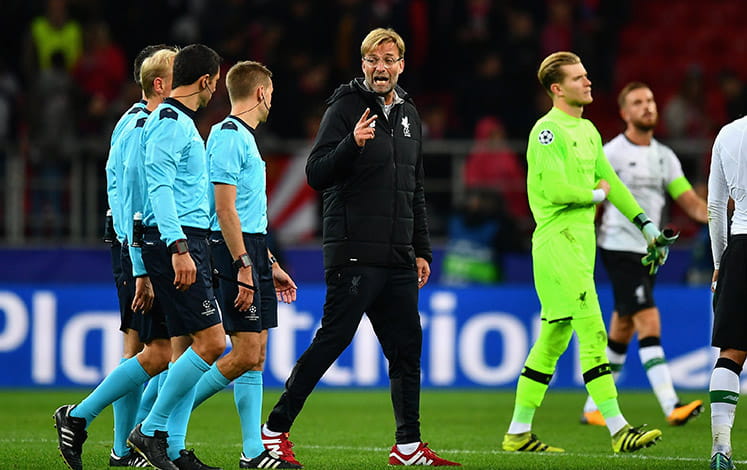 Are we seeing a turning of the tide?
Ultimately, the Spurs game feels as though it is some kind of turning point for Klopp. It has simply become too easy for high quality opponents to impose their own game on the Reds, negating their counter-pressing and capitalising on their midfield imbalance. Not only this, but this also allows opponents to prey on Liverpool's weaknesses, as they wait for errors from their defence and punish these ruthlessly. This means that the Reds either need better midfielders and forwards to successfully impose their game, or a stronger defence that can make them more difficult to beat.
Solving these issues will take time and money, but unless the Reds can cash in on Coutinho this winter they may need at least transfer windows to improve significantly as a unit. Make no mistake; Klopp will not be afforded this time if the Reds' current form continues, as while he remains a popular figure at Anfield he will come under increased scrutiny without considerable improvement.