Can Fed and Nadal Dominate in 2017?
Last updated: February 17, 2017 by Leon Marshal
In May last year, it appeared as though we were on the cusp of a seminal moment in modern tennis history. As Novak Djokovic completed the coveted career slam and earned his 12th major title in the process, it appeared as though the then-28 year old was set to continue his dominance of the men's game and ruthlessly chase down Roger Federer's record number of wins.
In retrospect, we should probably have known better.
After all, prior to 2017 the great Federer had only won two of his 17 slams beyond the age of 28, while Rafa Nadal has failed to lift a major title since he was 27. With this in mind, we should perhaps not be surprised that Djokovic has struggled failed to win a single major title during the last nine months, while world number one Andy Murray (also 29) has failed to reach the semi finals of a Slam since Wimbledon last summer.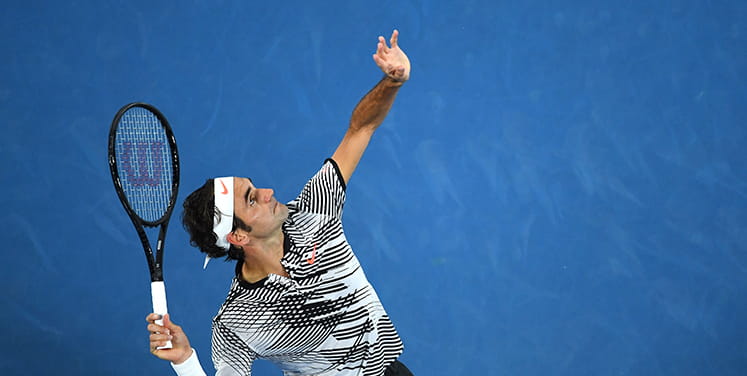 ---
Beating the Odds: Is This the Year of Fed and Nadal?
While it may make perfect sense that Djokovic and Murray are finding it increasingly difficult to compete for Slams (the Serb is also clearly struggling to motivate himself and establish new goals), it appears as though Roger Federer and Rafa Nadal are managing to defy the concepts of time and logic. Despite being written off as key contenders and struggling with major injury concerns in 2016, these two giants of the modern era rolled back the years in reaching the Australian Open final in January.
Although it was the 35-year old Federer who won the title and claimed an unlikely, 18th Grand Slam, the Spaniard also defied the odds while establishing himself as the early favourite for the French Open at Roland Garros.
The resurgence of these two legends (who have won a staggering 32 Grand Slam titles between them) suggests that it is mentality, rather than age and physicality, that distinguished champions from contenders. After all, Djokovic' poor run of form has more to do with the loss of his mental edge rather than the impact of age, while Murray also seemed to lack focus and energy during key moments at last years' U.S. Open and the recent tournament in Melbourne. Both have competed at the top of the game for years and achieved numerous accolades, and are perhaps feeling the effects of relentless competition and the expectations that come with sustained success.
In contrast, Fed and Nadal have emerged at the other side of these mental challenges, overcoming self-doubt and a growing lack of confidence to rediscover the natural games that have made them two of the best (and most popular) players of all time. In fact, Federer cites last years' self-imposed hiatus (as he recovered from a serious knee injury) as being crucial in helping him to establish a more positive outlook, while honing his natural game to compete during two weeks of competitive Slam action.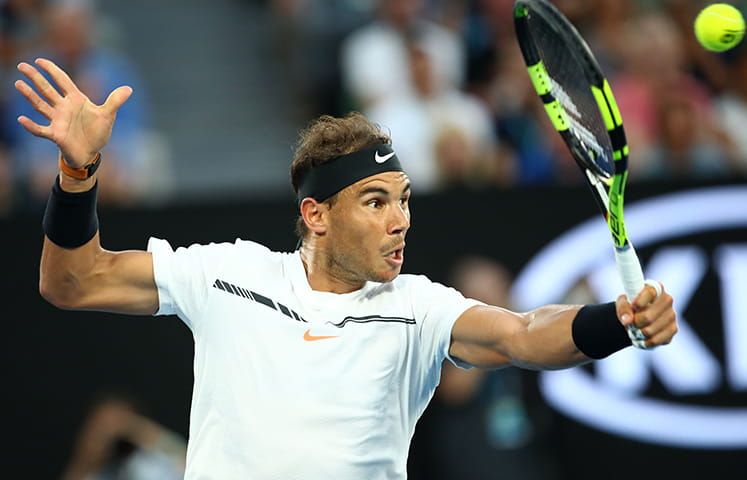 ---
The Renaissance of Fed and Nadal
Make no mistake; these two have re-emerged as key contenders in 2017, at a time when Djokovic and Murray are struggling for consistency at Grand Slams and the younger generation of players are failing to fulfil their obvious potential. Nadal has already been installed as the favourite to win a 10th French Open final at Roland Garros in May, while few would bet against Federer adding to his haul at Wimbledon in the summer.