Can Anyone Stop Federer at Wimbledon?
Last updated: June 29, 2017 by Leon Marshal
Whisper it quietly, but this years' Wimbledon Championships are sure to polarise the bookmakers.
After all, it is likely that we will either have one of the most keenly contested tournaments in decades, or watch on in awe as the peerless Roger Federer wins his eighth title. Most money is currently on the latter, particularly after the 35-year old Swiss continued to defy the ravages of time by winning his ninth Halle Open title last week (this was also his 100th career success).
With this in mind, the question that remains is whether Federer can continue his incredible 2017 by winning another Slam and defeating a faltering field. Let's find out.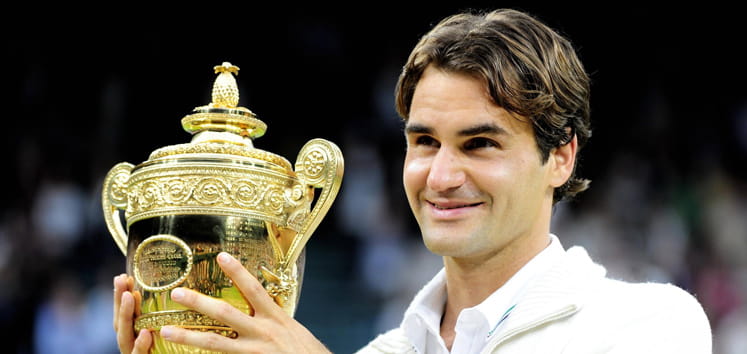 ---
Who Is Likely to Challenge Federer?
Federer is currently the 2/1 favourite to win at SW19, although the chasing pack are not too far behind according to the bookmakers. World number one and two-time Wimbledon winner Andy Murray is next in line at 10/3, for example, despite an inconsistent season that reached a new low with a first round defeat to the unheralded Jordan Thompson at Queens. Rafael Nadal is the third favourite at 9/2 following his record-breaking 10th French Open success, while the formerly dominant Novak Djokovic (who is now ranked fourth in the world) is priced at 13/2.
While there may not be much difference in terms of the odds, however, the well-documented struggles of Murray and Djokovic make it hard to envisage them lifting the title. The Scot has won just a single title so far this season, while his semi-final appearance at Roland Garros represented his best Grand Slam performance since Wimbledon 2016. Similarly, Djokovic has looked a shadow of himself since completing his Career Slam at the French Open last year, while it has yet to be seen whether new coach Andre Agassi can improve his fortunes.
The same cannot be said for Nadal, who like Federer has defied his age to return from injury and enjoy a stunning revival in 2017. This is a huge testament to Nadal's determination and strength of character, and it is important to remember that the Spaniard has reached both Slam finals so far this year. While he certainly has the belief, pedigree and ability to prevail on grass, however, he has historically struggled to make the physical transition from clay to grass and will be at a distinct disadvantage early in the tournament.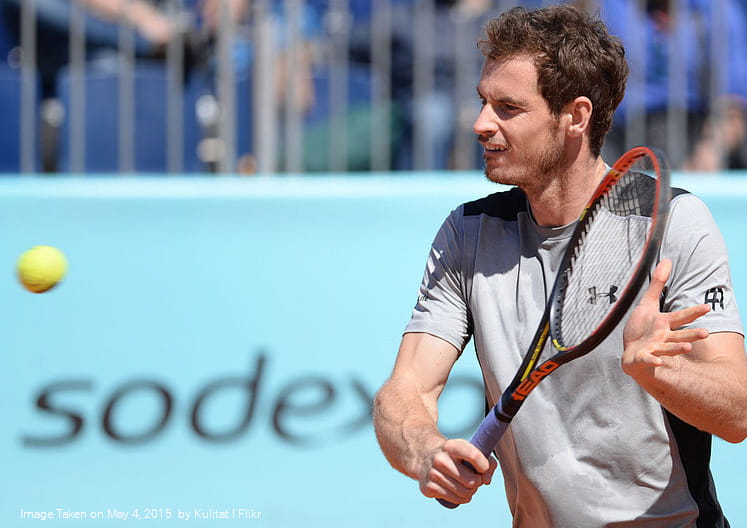 ---
Can Anyone Else Stop Federer?
At this rate, it seems exceptionally unlikely that anyone other than Federer will prevail at SW19. But is there anyone else who can stop him winning his eighth Wimbledon title and 19th Slam?
One man to watch may be Marin Cilic, who reached the final at Queens and is currently priced at a competitive 18/1. He is also in good form and a former Grand Slam winner (having won the U.S. Open back in 2014), while his big-serving game is ideally suited to the demands of grass. Along with the similarly talented Milos Raonic, Cilic could well pose a threat to Federer's chances of winning.
This is a long-shot, of course, and there is no doubt that a rejuvenated and aggressive Federer is the deserved Wimbledon favourite. As for whether or not he makes history at SW19 this year, we will have to watch this space and find out.