Calamitous keeping ends Liverpool's European dreams
Last updated: May 28, 2018 by Leon Marshal
Liverpool's European dreams turned into the stuff of nightmares as they paid a high price for goalkeeping errors and Welsh wizardry. Blunders from Loris Karius and wonder goals by Gareth Bale ended all hopes of a sixth top European title for the Merseysiders.
The Reds suffered a huge blow when talisman Mohamed Salah was injured by a typical Vinnie Jones type tackle by Sergio Ramos early in the first half. Ramos would have been a great spectacle in the early days of the Premier League but you feel with his aggressive style of play, that the 24 red cards he has received at Spanish club level would be doubled if he ever played in England. Liverpool fans could only look on in dismay as the player who had scored 44 goals for his club left the field in tears in the 26th minute.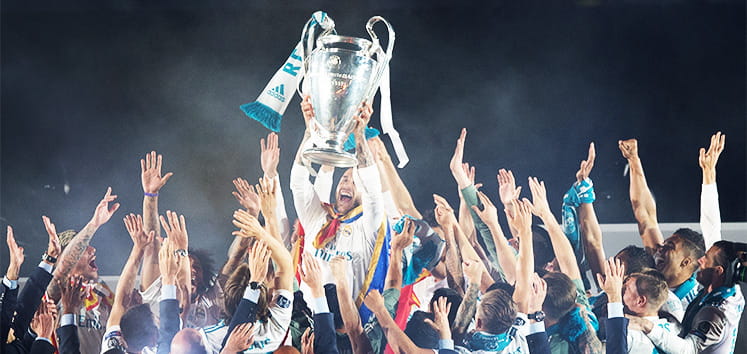 The signs going into to the final were looking good for Liverpool. The match was taking place on almost the same day as their most famous victory in living memory, the 2005 UEFA Champions League Final, the miracle of Istanbul.
25th May 2005, half-time and Liverpool were 3-0 down. Paolo Maldini became the oldest scorer in the competition when he gave Milan a first minute lead. Hernán Crespo, who would go on to score 300 goals in a 19-year career, looked to have added the knockout blows to Liverpool with goals in the 39th and 44th minute.
Milan had destroyed Liverpool in that first half. Toying with them, in much the same way that a cat plays with a captured mouse, just before dealing that killer bite. The second half was going to be painful to watch.
Three goals in the most incredible six-minute spell of football shocked the world and Liverpool had somehow leveled the score to 3-3. The impossible became reality and Liverpool goalie Jerzy Dudek became the hero, saving Andriy Shevchenko's penalty.
Fast forward thirteen years and it is once again the goalkeeper who is the focus of attention. But this time it's not for the right reasons.
24-year-old Loris Karius produced a series of blunders that will probably earn UEFA 250 quid when the next series of 'You've Been Framed' is aired next year and I doubt very much that the young German will be including this match on his showcase DVD in the future.
With the game delicately poised at 0-0 with 50 minutes on the clock, Karius inexplicably decides to throw the ball out to one of his defenders, despite the fact that Real Madrid's Karim Benzema is stood right next to him. Benzema sticks out an opportunistic foot and the throw bounces off the Frenchman and painfully finds the bottom left corner. It was one of those rare moments in football when your jaw drops and you wonder whether you really just witnessed that.
And whilst Karius was solely responsible for the first one, he can hardly be blamed for the second Real Madrid goal, a goal that deserved to win any game, a sublime effort by Gareth Bale. Sadio Mane had levelled for Liverpool four minutes after Karius's mistake and it looked like the game could go either way. Former Tottenham boy Bale then hit a stunning overhead bicycle kick in the 64th minute that ensured jaws that were on the ground after the earlier action stayed open in pure amazement.
Perhaps in keeping with the theme that football can bring the most amazing action one second and be the cruellest of spectator sports the next, Gareth Bale's second goal compounded Loris Karius's 'bad day at the office love' when a speculative hit from 30-yards saw the hapless Karius almost guide the Welshman's shot into the net. The score was 3-1 to Real Madrid.
The game was effectively over and Liverpool, who have so much pride in their European pedigree, had to watch with regret as Real Madrid became winners for the 13th time, with coach Zinedine Zidane masterminding his team's third triumph in three years.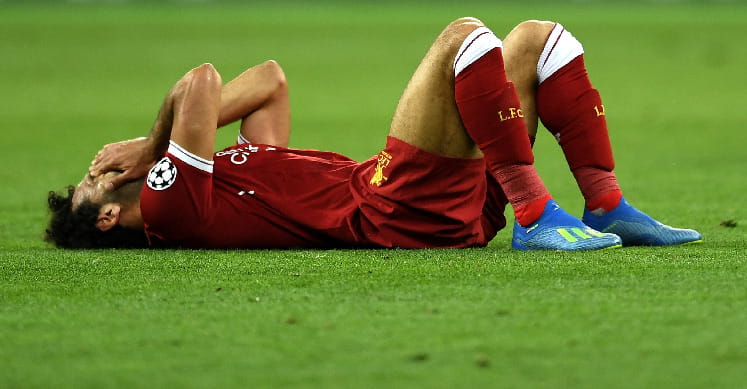 ---
Klopp's stock rises despite serial losses
Jose Mourinho once famously referred to former Arsenal manager, Arsene Wenger as being 'a specialist in failure', and this term could easily be attributed to Klopp.
His record in finals makes grim reading with just one victory in seven games. What makes that bad record even worse is that the one victory was his first final, meaning Klopp has suffered defeat six-times on the trot.
With three of them being as Liverpool boss (2016 Capital One Cup – Liverpool lost on penalties against Man City, 2016 Europa League final Liverpool 1-3 Sevilla and of course this year's Champions League final). So, Liverpool fans will be calling for his head and he is the ridicule of football, right?
Not at all. If anything, this defeat has made the extraordinary love-in between Klopp and the Liverpool fans even stronger. A bizarre John Lennon/Yoko Ono mash-up but they love him, and he loves them, and it works.
It is almost impossible to dislike Klopp! Who doesn't adore his passion? Who doesn't respect his stout defence of his players, refusing to blame players individually? Who wouldn't want to be Klopp's friend?
As a football fan, my respect for the guy went worryingly close to man-crush levels when I read about Klopp singing and dancing with Liverpool fans until 6am after defeat. Imagine what an experience that was for the fans involved, their disappointment would have turned to delight and a night to remember for all the right reasons.
I did Google, 'Jose parties with Manchester United fans after FA Cup defeat' but couldn't find anything; I'm not convinced Google gets my sarcasm! Hopefully Salah will be fit in time for the World Cup; Egypt just won't have the same appeal without him.