Brits record medal haul in the PyeongChang games
Last updated: February 26, 2018 by Leon Marshal
British athletes are heading back to the UK with heads held high after achieving their greatest ever Winter Olympics haul. The five medals they achieved was one more than they won in Sochi 2014 and hits the target set by funding partners UK Sport.
Billy Morgan was a surprise medal winner in the snowboard big air event in Pyeongchang. The 27-year-old held his nerve to land a big air trick with grab on his final run to take the bronze. It could have been even better for Morgan as his combined score of 168 from his two runs was just 0.75 points behind Silver medallist Kyle Mack.
What makes Billy's performance so spectacular was that he failed to land any of his practice runs and even crashed on the first of his three runs in the final. Undeterred, he held his nerve and his bravery paid off as he defied the odds to land a 'frontside 1440 triple with mute and tail grab' and a place on the podium.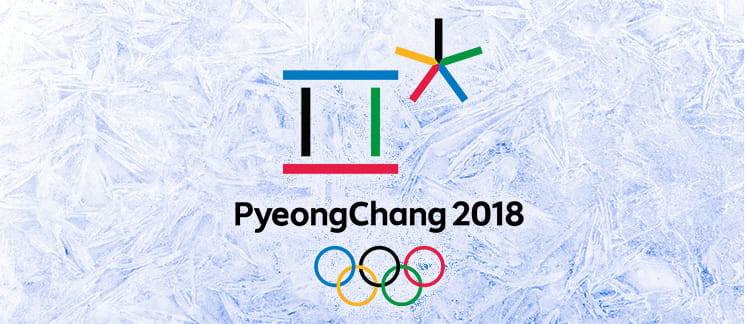 Morgan has a reputation as being a nice guy and it's hard not to be taken in by his care-free attitude and modesty. Declaring after the event that he was "lucky", he said that his medal was a result of others crashing out rather than his own skill.
As well as his good guy image, he famously knows how to party and admitted that four-years ago, in the Sochi Winter Olympics, he found himself. Billy himself admits that is one of the last generation of snowboarders who could get away with it and expects newcomers to the sport to shun partying and concentrate on the physical and technical side of the extreme sport.
Yarnold takes skeleton gold & Laura Deas takes skeleton bronze
Lizzy Yarnold was the darling of the last Olympics when she won gold at Sochi in 2014. But her form going into these games has been somewhat patchy. Lizzy was also suffering from a virus that kept her bedridden for a week. So, it was hope rather than true expectation when the finals came around. Yarnold however showed true Olympic spirit to not only compete but win the event and became the first Briton to successfully defend a Winter Olympics title.
In her fourth and final run, she was trailing leader Janine Flock by 0.10 seconds but produced the performance of her life to win the event by 0.45 seconds overall to secure Gold. And whilst Billy Morgan celebrated his victory by being pushed around in a shopping trolley, probably a bit worse for wear after lots of alcohol, Lizzy revealed she celebrated by putting her feet up with some knitting and a Netflix marathon.
Laura Deas added to the joy when she managed to win bronze in the same event. Whilst much of the media spotlight was on Lizzy, Laura worked hard and continued a consistent season with this unexpected medal. Laura only took up the sport in 2009 when she participated in UK Sport's GIRLS4GOLD campaign, less than a decade later she is an Olympic champion.
Dom Parsons takes skeleton bronze
Dom Parsons started the British medal ball rolling by claiming bronze just .11 seconds quicker than fourth-placed Martins Dukurs. In Parson's final run a few errors appeared to have ruined any chance of a podium finish.
However, an uncharacteristic mistake by Dukurs, a skeleton world champion, gave the 30-year-old Londoner his chance. Parson's finished 10th in Sochi four years ago, and wasn't expected to challenge in what is likely to be his last Olympic games.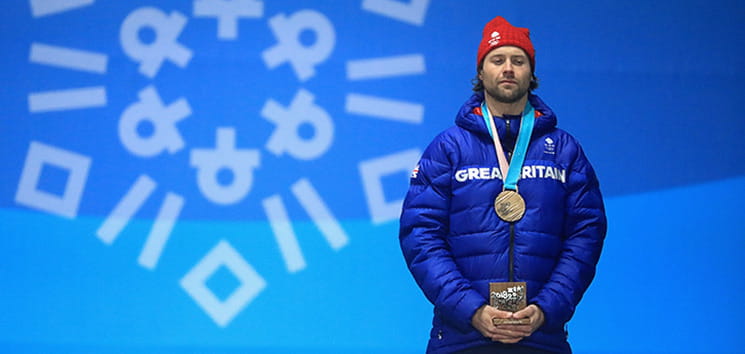 His surprise at winning was evident in his post-match interview when he admitted that the felt the errors he had made were enough to rule him out also adding that he was amazed that Martins Dukurs had made an error as it was so out of character for the Latvian.
In winning the bronze, Parsons became the first British medal winner since John Crammond in 1948.
Izzy Atkin wins slopestyle bronze
Nineteen-year-old Atkin made British Olympic history by becoming the first athlete to win a medal on skis when she took bronze in the women's slopestyle.
Izzy, being at such a young age has the potential to perform even better by the time the next Olympics take place in Beijing, China in 2022. Her form suggests she will.
Last season Atkin became the first British woman to win a ski slopestyle World Cup and followed this up with a bronze medal a few weeks later in the World Championships in Sierra Nevada. Plus, in January this year Izzy achieved bronze in both the ski slopestyle World Cup and Grand Prix events in Aspen, Colorado. Certainly, an athlete to watch out for in the future.