Alexis Sánchez finally joins Manchester United
Last updated: January 23, 2018 by Leon Marshal
After weeks of negotiations, Alexis Sánchez finally became a Manchester United player on Monday in a deal that also saw Henrikh Mkhitaryan head the opposite way to Arsenal.
Sánchez has described the move as a dream come true and joins the Red Devils on a four and a half year contract, with his salary reported to be in the region of £300,000 a week. The transfer is said to cost United around £60m in total, with Mkhitaryan valued at around £35m and when fees to both Sánchez and his agent are considered.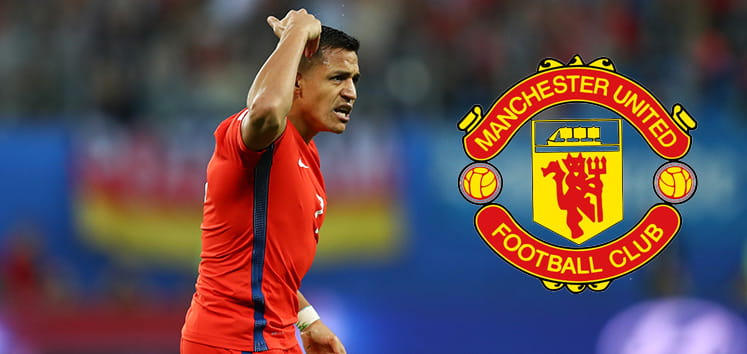 The career up to now
Alexis was born in Chile and began his career at Cobreloa, before transferring to Udinese in Italy in 2006. He was loaned out to Colo-Colo and River Plate in the immediate seasons, where he won consecutive titles, before returning to Italy. In 2008, Alexis earned a move to Barcelona for around £25m.
Here, he had a hugely successful first two seasons, as Sánchez established his reputation that he still maintains today. In his second season at the club, Alexis scored 21 goals and registered 14 assists.
However, in 2013, Barcelona completed the signing of Brazilian forward Neymar, and Sánchez moved to Arsenal for £31.7m, where he quickly became a club legend. Praised for his work ethic, Sánchez was often the shining light of an often disappointing Arsenal team. In the 2016-17 season, he scored 30 goals and earned 14 assists, and also won the FA Community Shield and FA Cup twice during his time as a Gunner.
Before the start of the 2017-18 season, a move to Manchester City looked on the cards, but this did not go through as Alexis had obviously hoped. This season then, Alexis has cut an increasingly frustrated figure. Football pundits have started to question his work rate and commitment to the team, while teammates have also said that perhaps the dressing room would be better off without him, despite his quality.
Throughout the January transfer window, Alexis was linked with a move to Manchester City, with many media outlets reporting that personal terms had been agreed. However, with wage and fee demands from his agent spiraling, Pep Guardiola announced that City would end their chase of Sánchez. Chelsea also expressed interest, but this week, Alexis became a Manchester United player.
Manchester United's new number 7
Alexis will wear United's coveted number 7 shirt, worn by club legends such as Ronaldo and George Best, and last worn by Memphis Depay.
The Chilean's arrival will certainly strengthen United, who have at times lacked a driving force to their attack. In Sánchez, Mourinho has bought a proven world-class player, already experienced in both the Premier and Champions League.
Although it's not immediately clear how Mourinho will deploy the forward. Alexis prefers a left-sided attacking role, but will face stiff competition with players like Anthony Martial starting to shine. There's also the defensive factor which Mourinho sees as so important in his players. Sánchez is not exactly renowned for tracking back, so it will be interesting to see how much of a free role the Chilean will have.
Nevertheless, it cannot be argued that Sánchez will not strengthen the United team. He is quick, direct and creative, which United have missed at times this season. He also scores goals. Despite buying Romelu Lukaku in the summer, the Red Devils have often struggled for goals this season. Sánchez has comfortably scored double figures in all his seasons in England, so he should add goals and assists.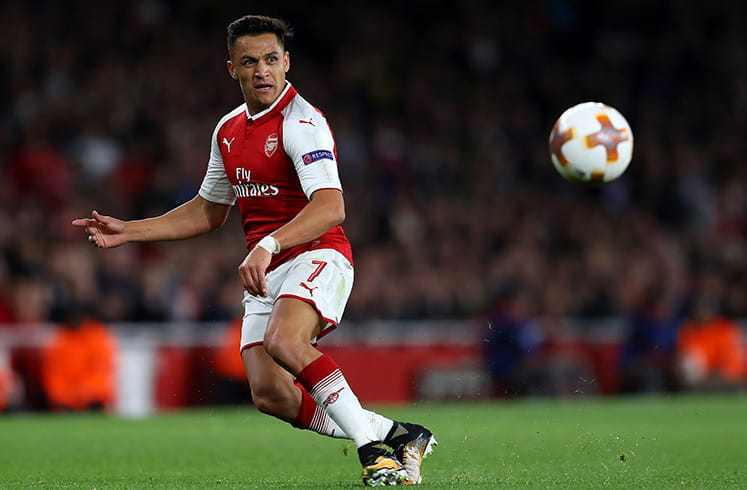 Are there any downsides to the deal?
Critics have argued that Sánchez, at 29 years old, is an expensive player for someone with little to no resale value. But the above points seem to contradict that, along with the fact that the Chilean still looks as quick, sharp and fit as players many years younger than himself.
While the cost of the full package has added up seemingly as days have gone by for a player that is almost out of contract, over the full term of his contract, United haven't paid more than what the open market value of the player would realistically be.
Alexis' former teammates and some pundits have also brought into question his quality as a team player. The ever increasing cost of the move to Manchester United, after neighbours City had groomed him for the best part of a year, also gives the sense that Sánchez may be more motivated by money than most.
But his work rate, on the whole, cannot be called into question. Yes, Alexis has at times looked frustrated this season, but over his three years at Arsenal, he has at many times carried the team. Mourinho knows how to work his players on the pitch and it is likely he will deploy Alexis in as effective a role as possible.
Mkhitaryan heads to the Emirates
Spare a thought for Henrikh Mkhitaryan, who has moved to Arsenal in a part swap as part of the Sánchez deal. Mkhitaryan appears to have been used as something as a pawn throughout the ordeal, although the Armenian has said that it is a dream to join Arsenal. Mourinho also offered some kind words thanking Mkhitaryan for his time at United, especially his contributions to their winning Europa Cup campaign last season.
Mkhitaryan arrived at United from Borussia Dortmund around 18 months ago in a deal that cost around £27m. However, it always appeared that Mourinho never fully trusted Mkhitaryan, especially in the number 10 role that his team have clearly been missing for some time.
One gets the sense though that the Armenian could flourish at Arsenal, with his style fitting in with the Arsenal ethos. With creative individuals around him such as Mesut Özil, Mkhitaryan may also be relieved of some of the defensive duties that Mourinho imposed that he was clearly never particularly comfortable with.