The agent – football's enemy or friend?
Last updated: February 9, 2018 by Leon Marshal
Football has always had its haves and its have-nots and inequality within football has been around since the first professional leather ball was kicked. But with transfer prices rising faster than a SpaceX rocket and agents earning more in one deal than lower league football clubs will earn in a decade, is it time to show the red card to football agents?
Paul Scholes, famously for long periods of his career, never had an agent. Despite being one of the finest midfielders England has produced in the last 30 years, the ginger prince had enough love for his club and trust in the management, that he would sign without question the contract Alex Ferguson put in front of him.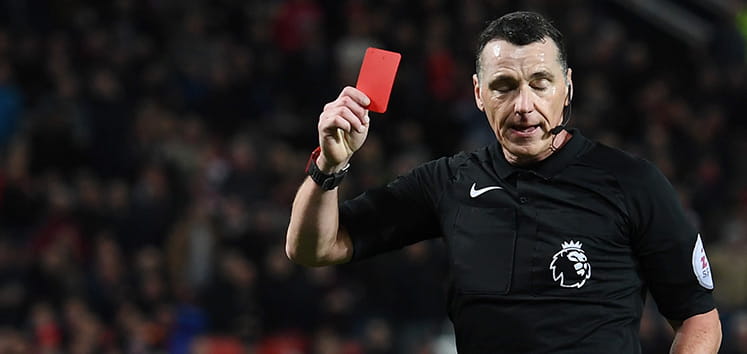 This loyalty even went so far that when Inter Milan president Massimo Moratti, who wanted to sign Scholes, asked what it would take for him to play for him, Scholes reply was simple. The only way for this to happen was for the Inter Milan president to buy Manchester United.
This is of course an extreme case but many in the football world would squarely place the blame on footballers' disloyalty at the door of the agents. The little whispers in the ears to players, the agent making wage comparisons with similar players and of course the pot of gold on offer should a transfer materialise. Is an agent looking after their client or treating them as a cash cow that needs to be milked regularly before the milk dries up, to ensure returns for the farmer agent?
Meddling Mendes?
Last year, Wolverhampton Wanderers announced they had appointed Nuno Espírito Santo as their new manager. Wolves new Chinese owners allegedly consulted with high profile super-agent Jorge Mendes to ask which English club they should buy. Mendes recommended Wolves.
Once the buy-out was completed, they installed Santo as manager. Santo's agent is Jorge Mendes.
So far, all sounds fine but the early recruitment policy of Wolverhampton Wanders started to raise some eyebrows. Despite being against the Football Associations rules for an agent to be in charge of recruitment, a suspicious number of players who arrived at Molineux were represented by Jorge Mendes.
A club transfer record of £7m was paid to Monaco for the Portuguese midfielder Ivan Cavaleiro, which was then topped by the £13m signing of Portuguese midfield player Helder Costa. A few other deals added suspicion to how deep Jorge Mendes's influence ran within the club.
The suspicions would appear to have been proved correct when Wolves manager Paul Lambert demanded talks with the owners and alleged that Mendes was running transfer dealings and that he was concerned about players being forced on him.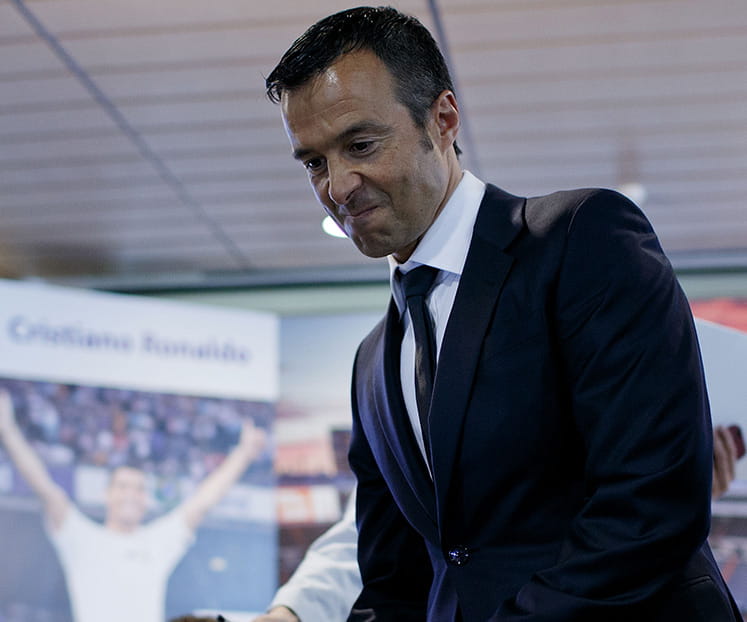 Many in the game are concerned that agents are effectively running the show and with Jorge Mendes sitting 2nd in the sports agent's hall of fame with a commission value of $76.9 M last year, you can understand why.
For many though, whilst the thought of agents having influence to such an extent that they can almost singlehandedly create a title worthy team with their clients is scary enough, it is the money that is taken out of the game that is the biggest shocker of the agent debate.
The Telegraph reports that Paul Pogba's transfer from Juventus to Manchester United earned his agent an eyewatering £41 million. Whilst this may be great for Pogba's agent Mino Raiola's bottom line, fans are disgusted that this money is lost to football and rather than be used for the good of grassroots football, it will instead be used to fund a lavish lifestyle for the agents. At a time when many youngsters are priced out of the game (a season ticket at Arsenal costs £891), is it only a matter of time before the Premier League bubble bursts?
What needs to be changed?
The simplest answer would seem to be fixed commission rates for transfers.
FIFA defines agents as Intermediaries and in the FIFA rules they state that an Intermediary is: A natural or legal person who, for a fee or free of charge, represent players and/or clubs in negotiations with a view to concluding an employment contract and/or in negotiations with a view to concluding a transfer agreement.
So in reality, it could be just about anyone! In fairness, the world has become so much more complicated than it ever was for a footballer. We have new terms such as image rights which can increase the deal by 10's of millions and can you honestly expect a young footballer to know the complexity of financial law?
I would say not, so in that case it would surely be more feasible to make agents lawfully accountable for their client's actions.
It seems highly unfeasible that high profile football figures such as Lionel Messi, Cristiano Ronaldo, Jose Mourinho, Ricardo Carvalho and Alexis Sanchez somehow forgot to pay their taxes. Rather, there appears to be collusion involved. Set a fixed rate commission (perhaps 5%) and liability and I'm pretty sure we'll see a dramatic change.
However, perhaps not! Money talks and when millions are to be gained, it has a pretty loud voice and the status quo is there because the rule makers want it to be.