The World Cup?
Last updated: July 7, 2017 by Leon Marshal
The 2018 World Cup gets underway on June 14th next year, with the leading nations competing to ensure that they secure a place in the Russia showpiece.
The recent Confederations Cup also shone some light on what we can expect in 2018, with strong contenders including Germany, Chile and European champions Portugal all in action.
So how are the main contenders shaping up ahead of this global showpiece, and who will prevail in Russia next year? Let's take a look: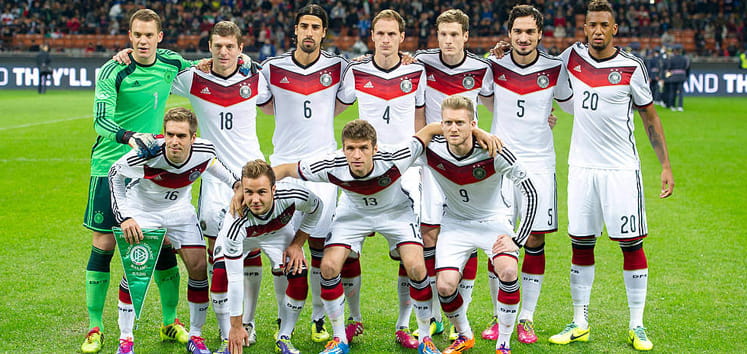 ---
Germany
Current World Champions prevailed in the Confederations Cup final, edging out Chile 1-0 in a close and high quality contest. This was an impressive feat in itself, but the absence of several key players including Mesut Ozil, Thomas Muller and Manuel Neuer, made it all the more awe-inspiring.
In fact, Joachim Lows' squad included seven debutants, including the goalscoring midfielder Leon Goretzka, 22, and the livewire forward Timo Werner, 21. With slightly more experienced players like Julian Draxler and Joshua Kimmich adding some depth to the German squad, the world champions were unbeaten throughout the tournament and sent out a commanding message ahead of next year.
With Germany's established stars set to return in time for 2018, and a wealth of young talent now competing for a starting berth, it is little wonder that the defending champions are the firm, 4/1 favourites to win the World Cup.
---
Brazil
It is also fair to surmise that Pakistan rely on balance and teamwork rather than star players, and this enables them to compete more consistently over time. In contrast, England place too much of a burden on star performers like Ben Stokes and Joe Root, particularly with opener Jason Roy struggling to maintain his form despite retaining his place throughout the tournament. Heeding this lesson may help England to thrive, especially when creating a balanced bowling attack that can create pressure, restrict runs and take wickets at key times.
Ultimately, England should be commended for their performance overall, while Pakistan's resilience and ability to perform on the big stage is genuinely admirable. They key is that England and its players learn from the Pakistan ethos and strong team ethic, as they look to make the difficult transition from contenders to world champions.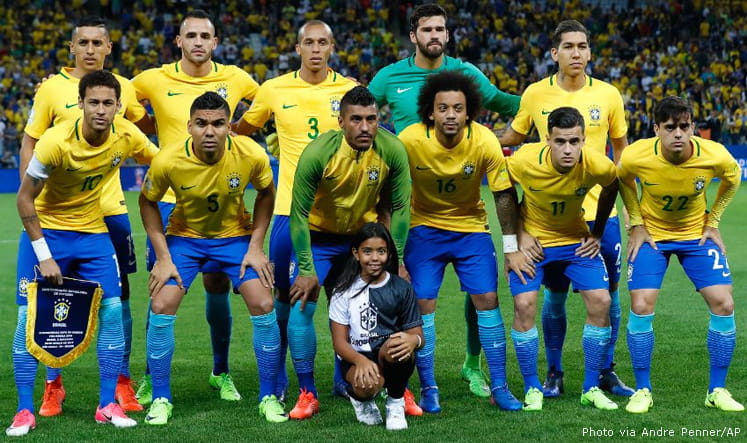 Portugal
It seems only right to include the 2016 European Championship winners Portugal, who can currently backed at the compelling price of 20/1 to win next years' World Cup.
The Portuguese certainly have the right meld of flair and experience in their ranks, while they also performed well while finishing third in the recent Confederations Cup. They also proved during the European Championships that they are capable of managing and winning games regardless of how well they play, with an organised defence and the prolific Cristiano Ronaldo always likely to deliver when it matters most.
Portugal are certainly worth an outside bet for the 2018 World Cup, particularly if Ronaldo can remain fit and replicate the form he has showcased during the last 12 months.