3 of the Most Unlikely Sporting Triumphs of All-time
Last updated: April 21, 2017 by Leon Marshal
At the 74th time of asking, and just five years after claiming that he was not good enough to win a major title, golfer, Sergio Garcia, won the 2017 U.S. Masters after a thrilling final round duel with Justin Rose. This fight will see the successful fighter take a huge step towards unifying the much-maligned heavyweight division, while it could also cement Joshua's status as the single-most promising prospect since the days of Mike Tyson.
This was not a fitting triumph on what would have been the 60th birthday of Spanish icon Seve Ballesteros, but it was also an unlikely one that underlined the unpredictably nature of elite-level sport.
With this in mind, we cast our mind back to similarly unlikely sporting success stories, and have highlighted three of the most amazing below: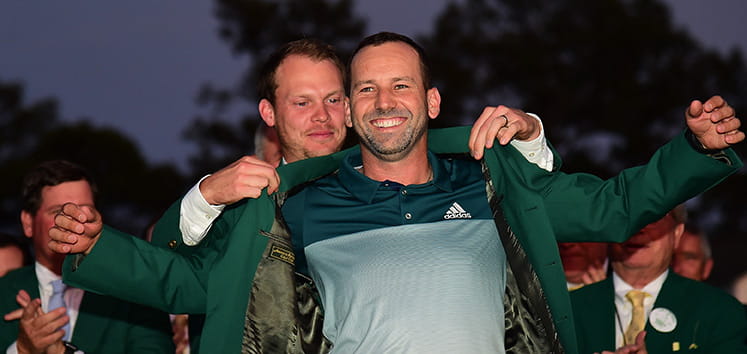 ---
1. Leicester City's 5,000-1 Title Triumph
No list of this type would be complete without a reference to Leicester City's stunning title success of 2016. Having narrowly avoided relegation the previous year, the Foxes were a token 5,000/1 to win the title in 2015/16, while they were also among the favourites to drop into the Championship.
Fast-forward nine months, however, and Leicester had won the league title by 10 points, beating Arsenal into second place and losing just three games all season (two of them against the Gunners). Building on the foundations laid by Nigel Pearson at the end of the previous season, they harnessed teamwork with individual quality and were superbly led by the genial Italian manager, Claudio Ranieri.
Undoubtedly one of the biggest sporting shocks of all time, Leicester's title win proved that any team or individual can prosper with focus, determination and a keen sense of belief.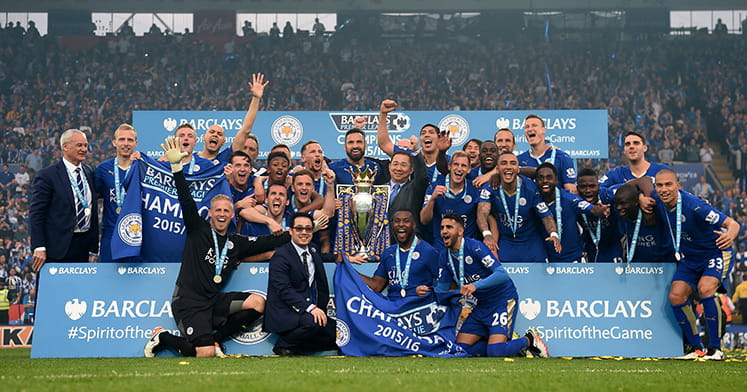 ---
2. Mark Edmondson's Australian Open Win in 1976
If Leicester's success set the benchmark for unlikely team sport triumphs, it was Aussie Mark Edmondson's win at the 1976 Australian Open that defined a similar standard for individuals.
After all, Edmondson's negligible career success had forced him to seek out additional work as an odd-job man prior to the tournament, while he had garnered just 11 ranking points over the course of his entire career. This left him with a lowly world ranking of 212 (it would put him outside of the top 1000 on the current tour), while he only qualified for the first major of the year after agreeing to participate in (and ultimately winning) a minor tour event in Tasmania weeks before.
The rest, as they say, is history, as Edmondson embarked on an incredible run that eventually saw him beat the mighty John Newcombe in four sets to lift the trophy. He is the last Australian to ever win the honour, while he is surely the most unlikely Grand Slam winner in the whole of the open era.
3. James Braddock's World Heavyweight Title Tilt
In many ways, Edmondson was reprising a familiar narrative in sport, and one which sees underdogs overcome adversity to achieve incredible success. The tennis star took this notion to its extreme, however, and the same can be said for the gritty boxer James Braddock, whose exploits saw him crowned the 'Cinderella Man' and inspire future generations of sports stars.
Braddock was a journeyman fighter, who in 1929 lost a heavyweight title bout and fractured his right hand in the process. Finances forced him to continue fighting even as the injury healed, however, which in turn meant that he lost a staggering 20 of his next 33 fights while having to take occasional work on the docks.
Despite this, he earned a fight against emerging prospect John Griffin, and despite being contracted as cannon fodder he delivered a superb knockout that stunned spectators. Two more unlikely wins followed before he was awarded a fight against the fearsome champion Max Baer, who had beaten Braddock convincingly back in 1929.
Braddock came full circle during the fight, securing a unanimous points victory at odds of 10-1 against a complacent and underprepared Baer.
The triumph was as deserved as it was unlikely for this likeable and gritty fighter, whose exploits defined the word underdog for years to come.