3 Bouts We Cannot Wait to See in 2017
Last updated: February 28, 2017 by Leon Marshal
Let's face facts; 2016 was a disappointing year for the sport of boxing.
More specifically, there was a dearth of high quality match-ups last year, while those that did take place (think of Saul Alvarez' bout against Amir Khan) struggled to deliver any semblance of drama or excitement.
Fans have entered 2017 with a greater sense of optimism, however, with a number of stellar matches already scheduled throughout the year. There are other potential bouts that we would love to see during the next 11 months or so, however, so long as boxing's political factions can refrain from in-fighting and pointless political conflicts.
So, what are the three fights that we would like to see more than any others?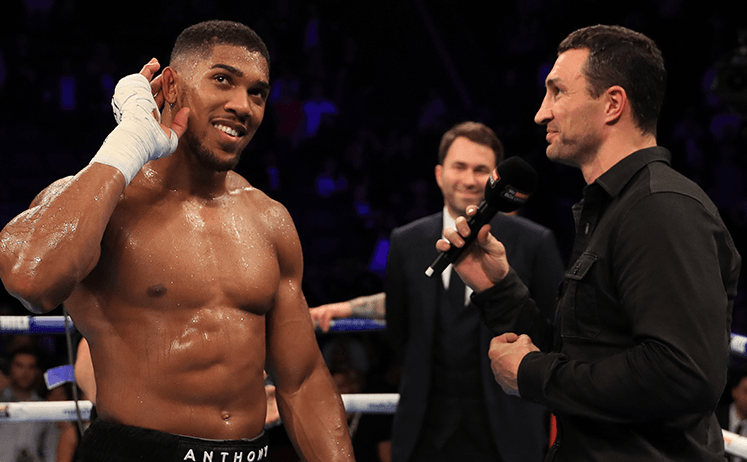 ---
Gennady Golovkin vs. Canelo Alvarez, Middleweight Championship
After last years' predictable defeat of Khan, 'Canelo' Alvarez was accused of ducking the fearsome (and not to mention unbeaten)middleweight champion Gennady Golovkin. The Mexican's camp have vehemently denied these claims, however, while the fact that this remains the single biggest bout in boxing is likely to see a deal finally agreed for a fight late in 2017.
This is a mouth-watering prospect, as it pits the big and powerful Alvarez (who often enters middleweight bouts weighing between 170 and 175 pound) against the aggressive, fast and ferocious Golovkin. It would most likely break all sorts of box-office records, while the clash of style could make for an explosive contest that has the unusual distinction of living up to its pre-fight billing.
Golovkin would probably start this one as favourite, although Alvarez is a savvy operator whose sole defeat came at the hands of Floyd Mayweather. Either way, it is a contest that we cannot wait to see!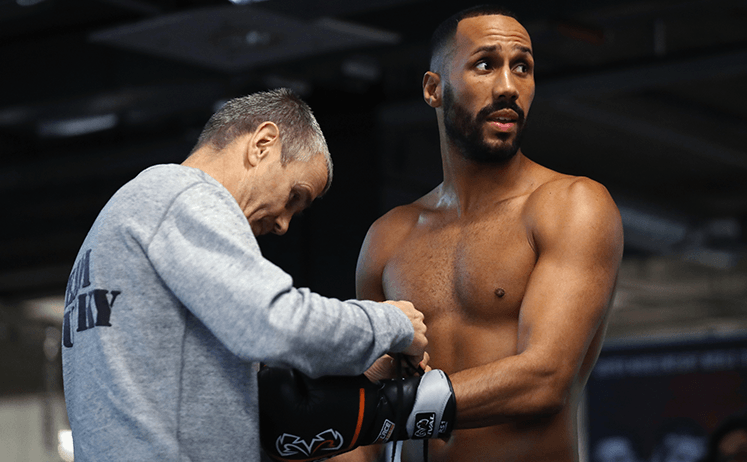 ---
James DeGale vs. George Groves II, Super-middleweight
When old rivals James DeGale and George Groves first fought back as unbeaten starlets in 2011, it was the softly-spoken latter who came out on top. Both fighters have lost a little of their lustre in the six years since, however, with Groves having lost three world title fights (including two to Carl Froch) and DeGale's most recent fight with Badou Jack ending in a draw.
Should DeGale win a rematch with Jack, however, the devil in us has us yearning to see the champion secure a contest against Groves. After all, there is nothing that stirs the emotions like a genuine grudge match between two sworn enemies, while this type of contest can negate the lack of genuine superstars and world-beaters in the 168-pound clash.
This would be a tough fight to call, but it could certainly enable the victor to deliver a much-needed boost to their career.
---
Anthony Joshua vs. Deontay Wilder, Heavyweight Championship
As a general rule, boxing benefits when there is a unified heavyweight champion, and 2017 could see us take some significant steps towards achieving this aim. Even with Tyson Fury still out of action and not expected to make a comeback for the foreseeable future, the trio of Deontay Wilder, Wladamir Klitschko and Anthony Joshua are well-placed to bring some clarity to the division and establish a single, undisputed champion.
The dream scenario would play out as follows; firstly, Joshua would defeat Klitschko at Wembley Stadium on April 29th and walk away with the IBF and vacant WBA titles, while Wilder would challenge and beat new WBO champion Joseph Parker before the adding the belt to his WBC Crown. This would set the scene for a unification bout between Joshua and the so-called 'bronze bomber' in the autumn, with the British fighter likely to start as a slight favourite.
Of course, a great deal can happen in the heavyweight division between now and the end of the year, but the prospect of a unification bout is something should excite any sports fan.