2019 Six Nations Championship Results Roundup
Last updated: March 11, 2019 by Leon Marshal
The fifth weekend of the 2019 Six Nations could potentially bring the tie-break deciding the tournament winner. It's been a complete changeover in the Six Nations markets as bookies are trimming sails over a historical England loss to Wales.
Defeat in the third round spelt the end of England's Grand Slam dreams but did not take the wind out of their sails. Eddie Jones' boys are still favourites to win the title mostly because they are expected to breeze through the next two fixtures – vs Italy and Scotland. This course of events would mean that only a Wales Grand Slam can guarantee them the trophy. How did it come to this?
In the aforementioned match vs Wales, England had a comfortable lead 10-3 after the first half but with the break came the turning point for both teams. Overwhelmed by early aggression, England cracked under the unyielding commitment of the opposing team. The surprising change of tack caught even normally collected and cool-headed Owen Farrell by surprise. He got his hands full with the unrelenting attacks coming his way. This about sums up how the match went in its closing stages. Not a graceful but very pragmatic and physical style of play enabled Wales to brute-force their way to victory. Much to the home fans' delight, Adams hit the final nail in the coffin securing Biggar's kick right under the nose of mystified Daly. Eddie Jones acknowledged Wales' air superiority publicly in an interview after the match and said that may as well had been what tipped the scales in their favour.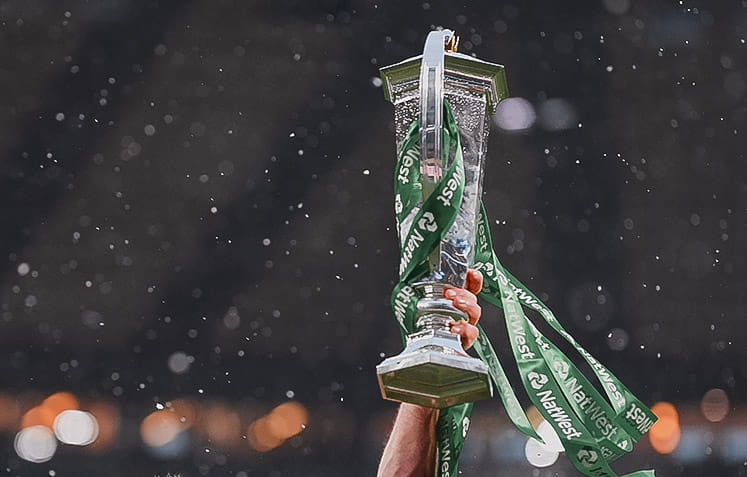 ---
How Did the Other Teams Fare?
Prior to the start of the tournament the odds to win the Six Nations were in favour of Ireland. However, the bookies had a change of heart after an unexpected home loss to England of, the now third, team of Ireland. Even so, a bonus-point win over France could turn the tables. In retrospect, the single bonus point won so far was the only thing going for team Ireland, but it's merely enough to keep them three points behind the leader Wales. All fans are waiting with bated breath for the culmination on March 16th, which could also be a decider for the title.
It's hard to imagine France evening out with the front-runners and stealing the title but mathematically the chances of that still exist. The French are still in it after cashing in on the opportunity of beating an injury-struck team of Scotland in Paris. While it's true that France are, on paper, contenders for the title, their, for lack of a better word, underwhelming away performances so far imply the opposite.
And while the top three teams are duking it out in a blaze of glory, the unlucky run of Scotland takes a back seat. Beaten to the punch at Murrayfield by Ireland and dismantled by numerous injuries, the Scots have struggled their way to the fifth place. They have but slim chances for something more in the 2019 Six nations, and it's largely expected the team to try and finish strong