2018 FA Cup Preview Chelsea v Manchester United
Last updated: May 18, 2018 by Leon Marshal
On Saturday Chelsea take on Manchester United in the FA Cup final. The world's oldest football cup competition is the only chance of silverware for both clubs. We assess both teams and rate their chances of success.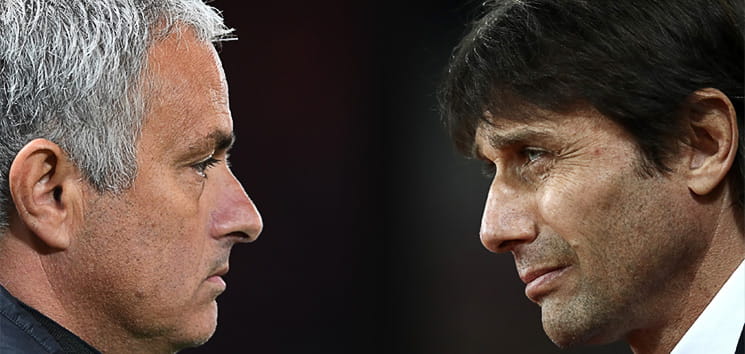 ---
Manchester United
Jose Mourinho's side finished second in the Premier League table. The best position since Sir Alex Ferguson left the club five years ago. The reds have also been impressive against the top six teams winning six of the ten matches.
Despite the improved league position, Manchester United have been criticised for playing rather dull and unexciting football. They usually slow down the game in the first half and come alive in the second half to scrape the win by a one-goal margin. Mourinho stated that a team of United's calibre shouldn't celebrate finishing second. The 19-point gap at the top of the table to "noisy neighbours" Manchester City is a stark reminder of the gulf in quality between the two sides.
The Red Devils have also been rather unimpressive in competitive cup competition, having been knocked out of the Champions League in the round of sixteen by a rather poor Sevilla side. They were also knocked out of the quarter-finals of the Football League Cup (EFL) by Bristol City, a team who finished 11th in the Championship.
In a 'normal' season, winning the FA Cup and securing second place would be viewed as a success but with bitter rivals Liverpool looking forward to a Champions League final against Real Madrid and Manchester City breaking so many records in the Premier League this year (most points 100, most wins 32, most goals 106, most away wins 16, best goal difference 79, title-winning margin 19 points and least time trailing 153 minutes), even lifting the famous trophy might not be enough for some die-hard United fans.
Key Players
Paul Pogba – Pogba is one of the players that can make the difference in this crucial final match. In the 27 games he has been involved in in the Premier League, he has managed only six goals. But in fairness to the French midfielder they were very key and important goals. The 25-year-old was the star man in leading the recent comeback against Manchester City, scoring two magnificent goals in the second half to win the match 3-2. He will be the heart of United's midfield with the teams going forward and creating chances.
Jesse Lingard – It may be surprising to some that in a team that boasts the likes of Alexis Sánchez, Juan Mata and Anthony Martial that we have chosen Lingard as one of the key players. Lingard's United future looked over but loan spells at Championship sides Brighton, Birmingham and Derby added a layer of toughness to the youngster and in the last three years he has become a regular starter for United. He of course has a great record at Wembley, his goal secured the 2016 FA Cup, he followed up with a goal in the next year's Community Shield and EFL Cup successes. He also scored the winner against this weekend's opponents Chelsea back in February. First or last player to score? I've heard of worse bets.
---
Chelsea
Chelsea has had a fair share of drama both on and off the field. The deposed champions finished the season in fifth place in the Premier League and must make do with playing in the Europa League next season. They can have no complaints, going into the last game of the season they needed a win to keep their faint Champions League hopes alive, they lost 3-0 to Newcastle United. Chelsea boss Antonio Conte admitted after the game that his team needed to change or they risked being "swept aside" by Jose Mourinho's side.
The blues have been a no-show especially when there is huge pressure to perform as they have only won three of the ten matches against the top six teams. They did however beat a very good Liverpool side earlier this month but then followed that great result up with a 1-1 draw with Huddersfield and then the previously mentioned 3-0 loss to Newcastle.
Chelsea were impressive in the Champions League, there is no shame in being knocked out by a better Barcelona team in the last 16. In the first game, they were 15 minutes away from a victory until Lionel Messi struck. Willian had an outstanding game, hitting the post twice and scoring in the 62nd minute. The second leg was much more routine for Barcelona, winning 3-0 at the Camp Nou.
Chelsea were knocked out of the EFL cup by Arsenal, suffering a 2-1 defeat over two legs in the semi-final, meaning just like their FA Cup opponents, the FA cup is their only hope for silverware this season.
The team's manager, Antonio Conte seems to have lost the trust of the players. This can be traced back to how he has handled some of the key players at the club such as David Luiz and Diego Costa. The Costa saga which saw Conte allegedly tell Costa he wasn't needed by text message was a particularly public and damaging episode which will have hampered preparations for the new season.
All season there have been rumours that Conte will be leaving the club and this uncertainty appears to be filtering down to the players. Thibaut Courtois and Eden Hazard who are two of the most important players in the Chelsea squad, seem to be happy to run down their contracts.
Key Players
Eden Hazard – The Belgian playmaker is arguably Chelsea's best player. Signed for what seems a paltry amount by today's standards, the £29.7m paid could easily be trebled should Chelsea ever decide to cash-in. He is most prolific, dangerous and consistent when he is playing as an attacking midfielder in the centre of the field. He has been deployed in this position 20 times this season, scoring 9 goals with 4 assists and an incredible match rating of 8.04. When used as an out and out striker his stats still make good reading, 10 games, 4 goals and 2 assists and a match rating of 7.69. If the 27-year-old plays well on Saturday, he will cause United problems.
Willian – Willian is another of the Chelsea squad who has been the subject of transfer talk for most of the season with Jose Mourinho a huge fan of the versatile 29-year-old Brazilian. Being able to play on the left and the right as well as the centre is a dream for any manager but it is his quality rather than his flexibility that makes Willian important in this weekend's game. However, Willian is another that seems be having a strained relationship with Conte. In a recent interview in the Brazilian press, Willian responded with laughter when asked about Conte and hinted that problems exist. Willian has seen his game time cut last season but there can be no doubts over the danger he would pose to Manchester United on the hallowed turf of Wembley.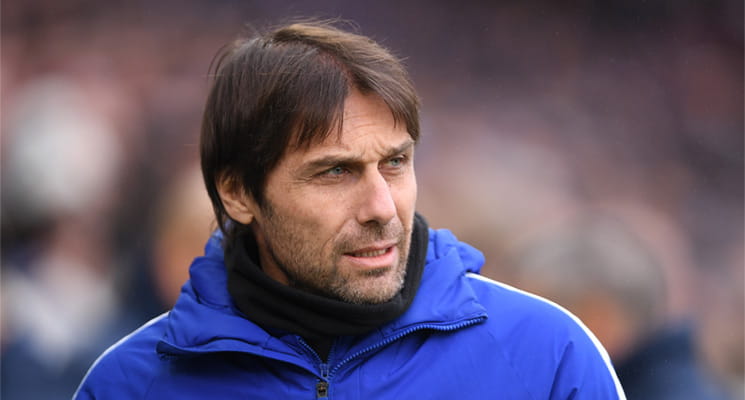 ---
FA Cup team news
Romelu Lukaku is fit for the match and is already back training with the United squad. He jetted back to his UK home from Belgium where he had been undergoing treatment on the ankle injury, which he sustained in the 2-1 win against Arsenal. He is expected to lead the attacking line in the final against his former team.
Antony Martial was a doubt for the showpiece final and looked like he may have missed the final after sustaining a knee injury, which he suffered in last Friday's training session. Latest reports say the 22-year-old is in the squad and is winning the battle to be fit in time.
Chelsea will be without Danny Drinkwater who has a calf strain and Davis Luiz who has an ankle injury. Their first team goalkeeper Thibaut Courtois is expected to play after recovering from a back problem.
Likely Manchester United starting XI: De Gea, Valencia, Bailly, Rojo, Young, Carrick, Matic, Pogba, Sanchez, Rashford, Lukaku.
Likely Chelsea starting XI: Courtois, Rudiger, Christensen, Azpilicueta, Moses, Kante, Fabregas, Alonso, Hazard, Giroud, Willian.
---
The Road to Wembley
Chelsea will go to Wembley as a more cautious side after being hammered in last season's final by Arsenal in the same venue. They had a relatively smooth ride throughout the competition, avoiding the top eight teams in the Premier League.
However, their FA Cup journey nearly ended at the first hurdle. In the third-round Chelsea needed penalties against a spirited Norwich side to see them through. They had a much easier time in the fourth and fifth rounds, beating Newcastle 3-0 and thrashing Hull City 4-0.
The quarter-final clash against Leicester City was a fascinating and enthusiastic display of good football and it was Pedro Rodriguez who came off the bench to head in the winning goal in extra time with the game ending 2-1. In the semi-finals, they were lucky to be drawn against Southampton who had relegation struggles on their mind and won easily by two goals to nil to book a place at Wembley.
Manchester United also had a relatively easy campaign until the semi-finals. In the third round, Manchester outclassed Derby 2-0 at home. They then hammered Yeovil 4-0 in Alexis Sanchez first game before easily sailing past Huddersfield in a 2-0 win in the fifth round. Brighton were beaten 2-0 with Serbian Nemanja Matić being the stand-out performer. Tottenham proved tougher opposition in the semi-final, Dele Ali gave the Londoners the lead after 11 minutes but goals from Alexis Sanchez and Ander Herrera gave the Manchester team a chance to give Jose his third major trophy in two seasons.
---
Who will win the 2018 FA Cup final?
Manchester United are favourites in this this year's cup final, with Jose Mourinho they have a more experienced coach and a team that seems a lot more focused. The doubt in many people's mind will be if Jose approaches the final with a defensive mindset. If that happens, a 1-0 score line to either side seems a distinctive possibility.
Chelsea are blowing hot and cold and it's a cliché but it depends which Chelsea team turn up. If it's the team that beat Liverpool, then it wouldn't be a surprise to see a game full of action and entertainment. If it is the one that went out with a whimper against Newcastle, then it could be a long afternoon for the Chelsea fans. I watched the Newcastle v Chelsea game on Sportsnet and the Canadian commentator expressed it perfectly when he said that after that poor performance don't be surprised if Chelsea turn on the style at Wembley. At least we don't have long until we find out!
The odds for Chelsea to win are 19/10 while that of Manchester United to win are 31/20. The game is available on BBC 1, related programmes start at 15:20pm with kick-off scheduled for 17:15.